The Berkeley Herbal Clinic
Appointments
Our student clinic is open every Monday and on the first Saturday of each month
We offer both in-person and remote appointments via google meet.
If you wish to make an appointment in our clinic, please email clinic@berkeleyherbalcenter.org
Berkeley Herbal Center has been operating our non-profit student clinic and offering low-cost services to the community for over 10 years.
Our mission is to spread capable herbalists around the world, so in addition to our Herbal Certification Programs, we offer continuing education to our graduates through our student clinic.
You can choose an appointment with our hand-picked first and second year clinicians, along with the faculty members of our school. Regardless of your practitioner, know that our practice is grounded in Western Clinical Herbalism and our herbal consultations take an in-depth view of lifestyle, diet, mental patterns, and the daily activity that can impact systemic patterns of dysfunction. We use herbal medicine for physical, emotional, and spiritual healing.
Because our clinic is run by students, we focus on keeping costs low for you—no one is turned away for lack of funds. However, we do ask that if you can, please make a donation so we can continue to provide these services to our community.
We are also able offer services in Spanish, just let us know when you make your appointment.
For information on how to make an appointment with first year, second year, and faculty clinicians, click the tabs below.
FIRST YEAR CLINIC
SECOND YEAR CLINIC
FACULTY CLINIC
FIRST YEAR CLINIC
About Our First Year Herbal Clinic
Our First Year Clinicians are students that have received both of the herbal certifications from our long term program and have been invited by the Berkeley Herbal Center Faculty to continue their education by working directly with community members under supervision of a senior staff member.
Interns work closely with clients for several sessions to attain maximum results in your health and wellbeing.
Hours
Mondays, 10:00 am–6:00 pm
First Saturday of the month, 10:00 am–6:00 pm
Cost
Initial 1.5 to 2-hour visit: $45.00*
Subsequent 1-hour visit: $30.00
Clients will be paired with one or two students for each visit. The initial visit is 1.5 to 2 hours. Subsequent visits will take approximately 45 minutes to an hour.
Clients are expected to pay for the appointment and any herbal remedies at the time of their visit. Clients should budget between $30–$60 per visit.
*Potential clients may speak to management to receive a discount based on special financial circumstances. No person turned away for lack of funds.
SECOND YEAR CLINIC
FACULTY CLINIC
Our First Year Clinicians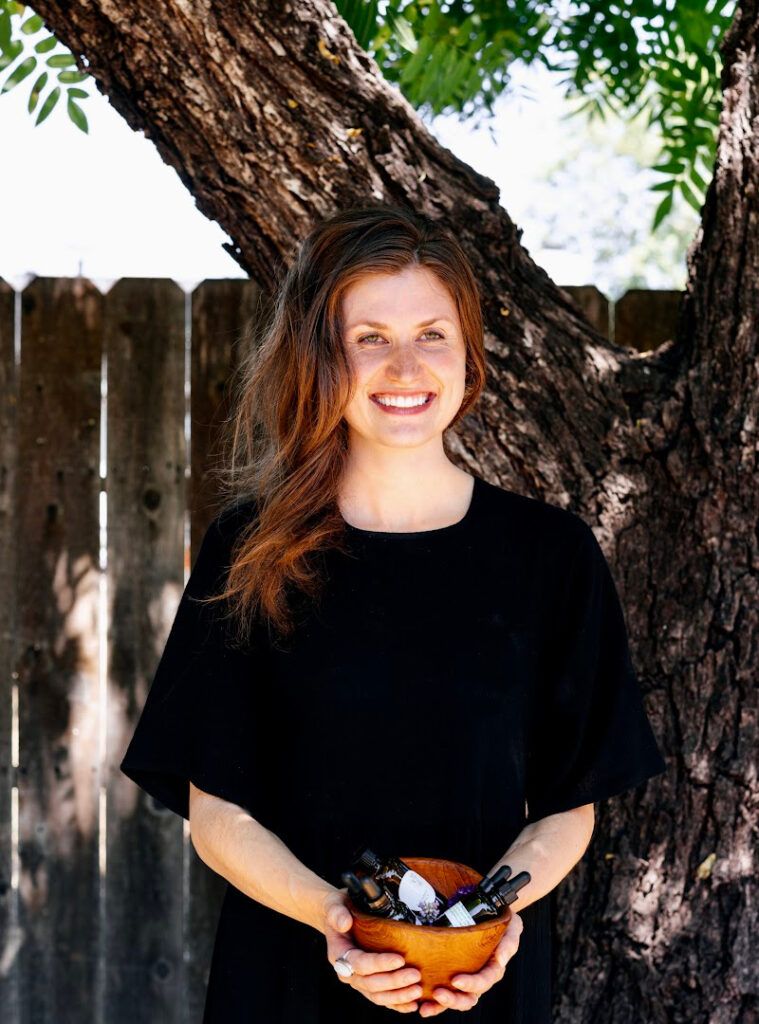 Cat is an herbalist, Reiki practitioner and plant lover.
Cat's journey with herbalism began as a child with the influence of her naturopathic doctor. Herbs were often the first line of defense when sickness or ailments would arise, and she saw first-hand their magical healing capabilities. In hopes of helping, teaching and empowering others to take control of their health, Cat enrolled in a plant spirit medicine apprenticeship in Topanga Canyon, California with Marysia Miernowska of the Gaia School of Healing and more recently the School of the Sacred Wild. She went on to study at the California School of Herbal Studies in Forestville, California, take classes through the North American Institute of Medical Herbalism under the instruction of Paul Bergner, and pursue a clinical approach at the Berkeley Herbal Center.
Cat is passionate about providing holistic and comprehensive care with the use of herbs and by focusing on diet, lifestyle, spiritual healing and emotional wellness. Some of her interests include gastrointestinal wellness, stress and anxiety management, ADHD, and women's reproductive and hormonal health.
To schedule a session, please email cat@berkeleyherbalcenter.org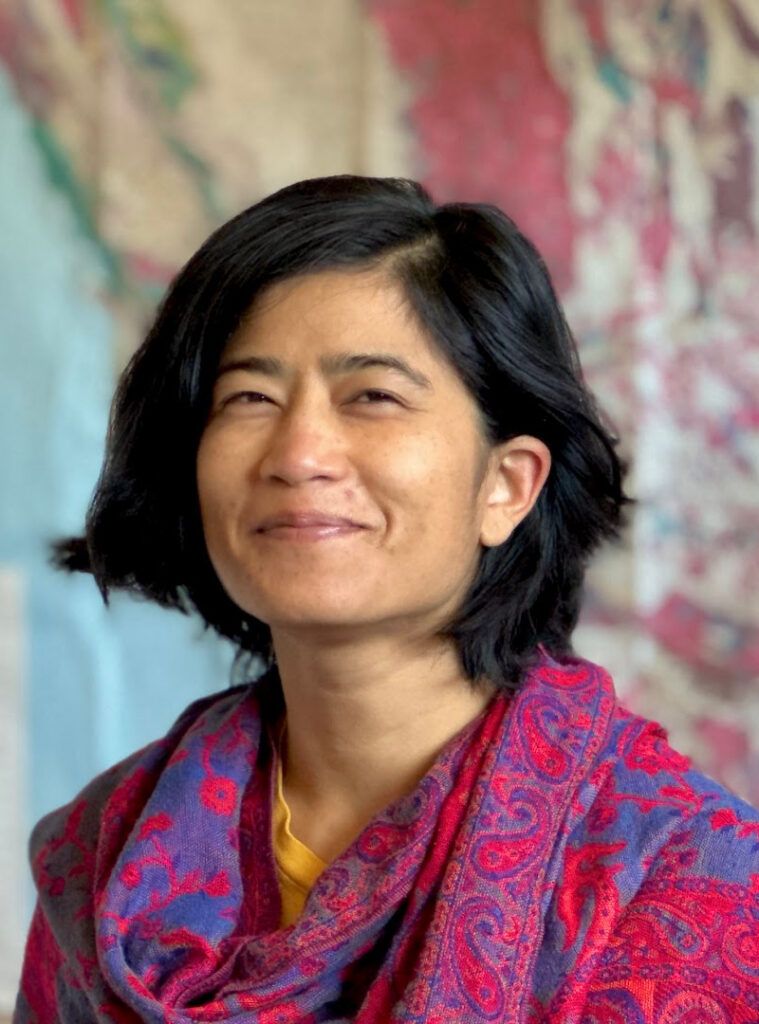 Karadi has lived and worked in the Bay Area for the majority of her life.
Her love of plant medicine began while farming in the Sierra foothills at Mountain Bounty Farm in 2008. Over the arc of the season, the beauty of the vegetables, native plants and weeds garnered her devotion. Back in an urban setting, she continued farming in Richmond, CA supporting her fellow farmer to grow vegetables for Bay Area Rescue Mission. Noting a need for community care, she has served as a Community Health Worker at Berkeley Free Clinic since 2016. She was a Medical Assistant as well. Staffing conventional medicine clinics reinforced her confidence in holistic medicine to better address root causes. Her justice-centered framework focuses her efforts on underserved communities and stewardship of this Ohlone land. She assisted Botanist Diana Benner of Watershed Nursery to collect native plant seeds for revegetation projects across the Bay Area and continues to grow native medicinals to make medicine for clients.
In this last decade she has consulted clients for both acute and chronic concerns- growing, preparing and dispensing herbal medicines, as well as helping her clients to navigate conventional medicine.
To schedule a session, please email karadi@berkeleyherbalcenter.org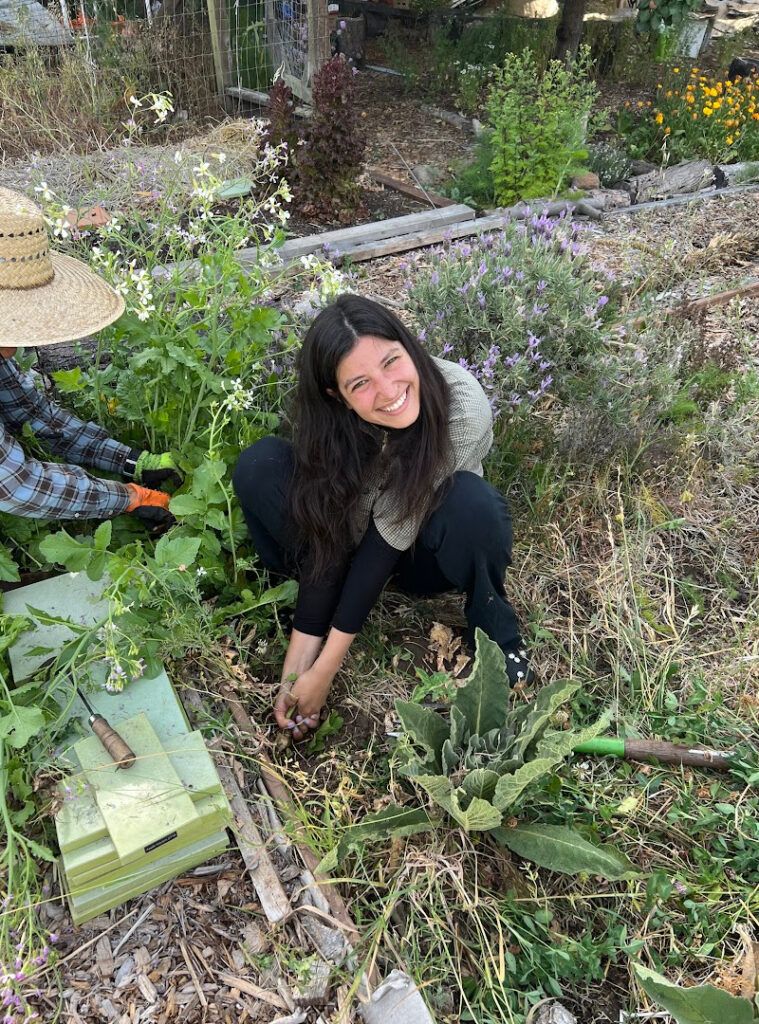 Kate is an herbalist, artist, and reiki practitioner.
Her love for plants blossomed as a child in her mother's garden, where she was introduced to some of her first flower friends like bleeding hearts and lambs ears. Many years later, during a period of grief, she was slowly and gently pulled back towards the plants for support and protection. Nettle tea and rosemary baths were some of the first plant rituals she used to heal her emotional body. Moved by their magical generosity and unique ability to heal, she spent the subsequent years exploring herbal uses for physical ailments and deepening her knowledge on natural health before enrolling in Berkeley Herbal Center's Herbal Apprenticeship program.
Kate believes that herbalism is medicine rooted in relationship: between people and plants, people and their bodies, and people and the earth. She looks forward to sharing herbal medicine from this place of collaboration and reciprocity, and welcomes all beings with deep compassion. Some specific areas of interest include digestive support, hormone health, fertility + pregnancy preparation, recurrent infections, anxiety, depression, and grief.
To book an appointment with Kate, please email her at: kate@berkeleyherbalcenter.org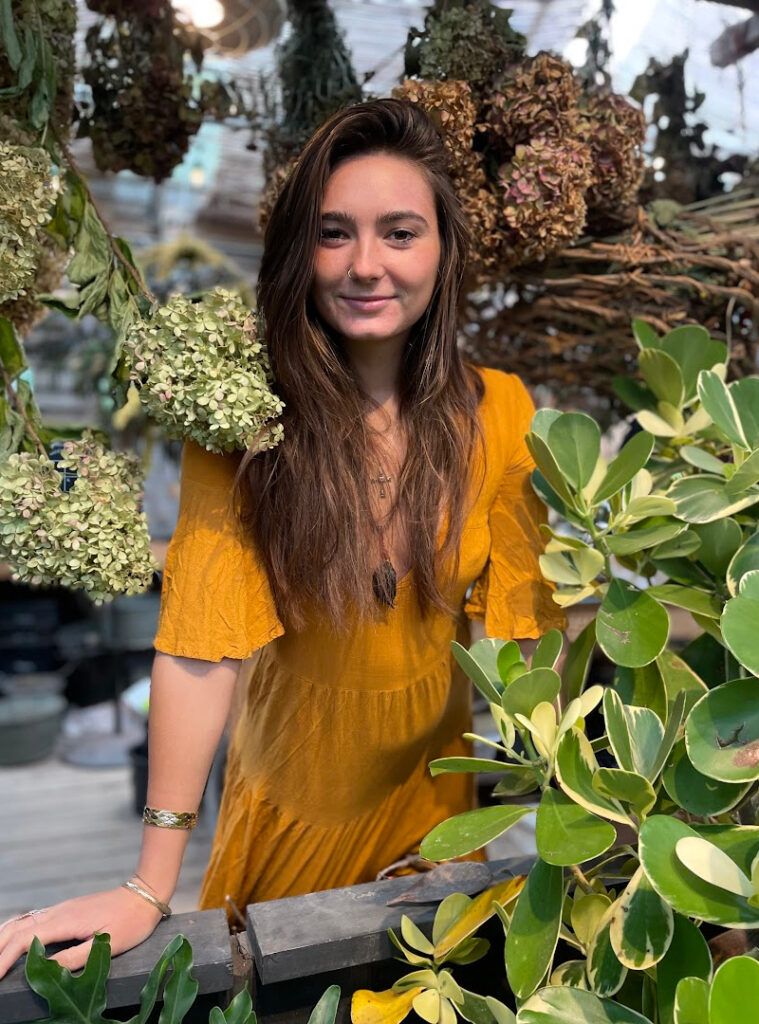 Mercy is passionate about empowering clients in their healing journey through herbalism— a lifestyle practice encompassing how we eat, breath, move, and interact, supporting us as we move and maneuver through this world. She believes that healing should be simple, accessible, and individual, a practice that reconnects us to ourselves and nature.
After a long and frustrating journey with western medicine, Mercy found herbal medicine while desperately searching for answers to personal health struggles. herbalism redefined healing, offering a holistic approach to illness, involving the mind, body, spirit. She began working for an herbalist in NYC, where the simple act of filling teas brought peace and taught her about the mysterious ways in which plants work with people. The transformative experience of working with plants, and so gaining a deeper understanding of herself, inspired Mercy to pursue herbal medicine as a full-time passion.
Mercy is a certified clinical herbalist through Berkeley Herbal Center and a Thai Yoga Massage practitioner with Bhakti Yoga School. She is a student of herbalism and its many forms; exploring breathwork, movement, ayurveda, bodywork, and nutrition in a continually expanding appreciation for the human body and its ability to heal. During her extensive travels, she's explored different indigenous medicine traditions and is fascinated by herbalism as a bridge between people and their ancestry. She seeks to provide functional, personalized care with particular interest in supporting gut health, athletic performance, sleep, mental health, stress and anxiety.
To schedule a session, please email mercy@berkeleyherbalcenter.org
Natalie is a pharmacist, herbalist, and lover of nature. Originally from New York, it wasn't until she moved to the Bay Area that her love for nature took root. Her career as a pharmacist led her to the realization that conventional medicine wasn't bringing true healing to her patients. This inspired her curiosity for natural healing with a root-cause approach centered around treating the patient, and not the symptom.
Through her own struggles with hormonal imbalance, her goal is to help other women faced with these same issues. She is passionate about accessible holistic healthcare for women with PCOS, hormonal imbalances and fertility struggles, and aspires to make a difference in these communities. Natalie believes that nutrition is the foundation of health and minerals the foundation of life. Her holistic approach incorporates these principles into her practice.
Inspired by ancient ways, Natalie has deep respect for the wisdom holders of the earth who came before us, and carries this with her through her practice, daily life, and travels. She currently works at a retail pharmacy and at Hahnemann Laboratories- a homeopathy pharmacy in San Rafael.
Natalie has a small-batch handcrafted herbal shop on Etsy: @SoulSunBlooms You can learn more about her at soulsunblooms.love
To book an appointment with Natalie, please email her at Natalie@berkeleyherbalcenter.org
Our Second Year Clinicians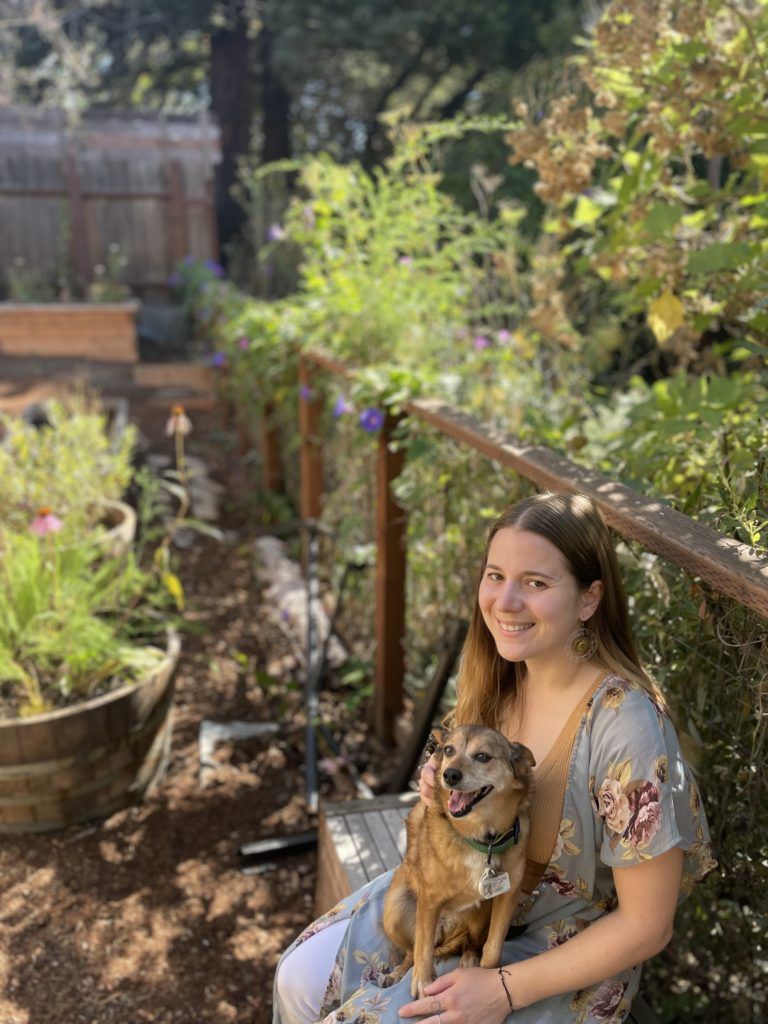 Alessandra seeks to act as a facilitator between her clients and the plants; she believes that each person deserves agency in their wellness journey and views the client-herbalist relationship as a collaborative team. Her experience working as a practicing architect and coming back from burnout using a holistic approach led to an interest in working with clients to achieve balance in their everyday lives. She works with imbalance presenting as anxiety, depression, digestive issues, irregular or painful menstrual cycles, infertility, various sexuality issues, insomnia, recurring infections, and many other symptoms. She welcomes those who are new to working with an herbalist, plants, or any of the modalities that she works with. Besides herbal newbies and working professionals, Alessandra also has a particular interest in supporting clients in expressing their sexuality across all genders, identities, preferences, and relationship structures.
In addition to clinical herbalism, Alessandra offers the integration of various personal growth and spiritual tools such as mindfulness techniques, astrology, the Enneagram, and the Tarot into her practice for those who are interested. She also makes small-batch herbal products available for purchase online and occasionally at pop-up markets. You can read more about her background, philosophy, and current offerings at 
mavonessa.com
.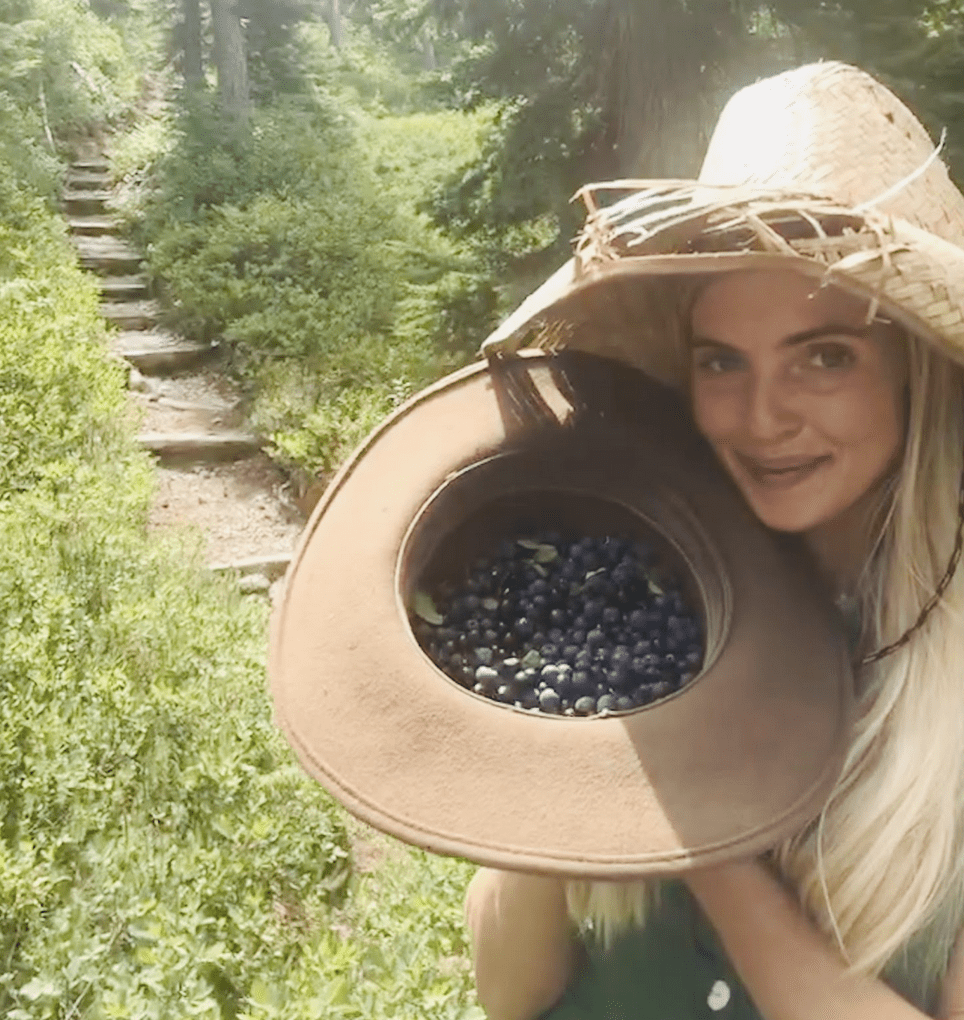 Lucie's deep love for humans, plants and animals, combined with the joy that comes with nurturing, brought  her to this career choice.  Her goal is to support her clients with a holistic approach to acute and chronic healing while holding sacred space for them to discover deep methods of restorative medicine . Women's health, children's health, animals' health, Lymes disease, Celiac's disease, external and subcutaneous injuries, Autism, pregnancy and postpartum recovery are her specialties. 
Her curiosity started as a child playing in the meadows and making rose hip tea with her Näna. Her knowledge of the healing power of herbs deepend when she became an ASP(Autism Specialist) at 18; using plant medicine,nutrition and acupressure, powerful healing for her students would happen. All of this came in handy when she was diagnosed with a chronic disease and Western medicine had no answers. This "teacher" aka "disease" opened up the opportunity to heal. She continued to learn deeply from plants, yoga, meditation, elements, energy, spirituality and mentors. She's very grateful to all her teachers for the bushel of medicine in her basket . To add to her offerings,  she is currently completing courses at the International Doula  institute. After achieving her certification in Herbal Foundations and Therapeutics at the Berkeley Herbal Center, she is beginning her first year at the community clinic.
Lucie is thankful for her partner, their children and their homestead developed over the last 9 years, now a small, organic, biodynamic farm . Her family grows many of their own herbs with a goal to a sustainable lifestyle while Lucie serves their community as a doula and herbal clinician. In their free time,  her family enjoys all varieties of outdoor play, dancing, foraging for mushrooms, fishing, seaweed gathering and Jiu-Jitsu.
You can contact Lucie directly at: lucie@berkeleyherbalcenter.org
You can find me on social media at: Buttercup Botanica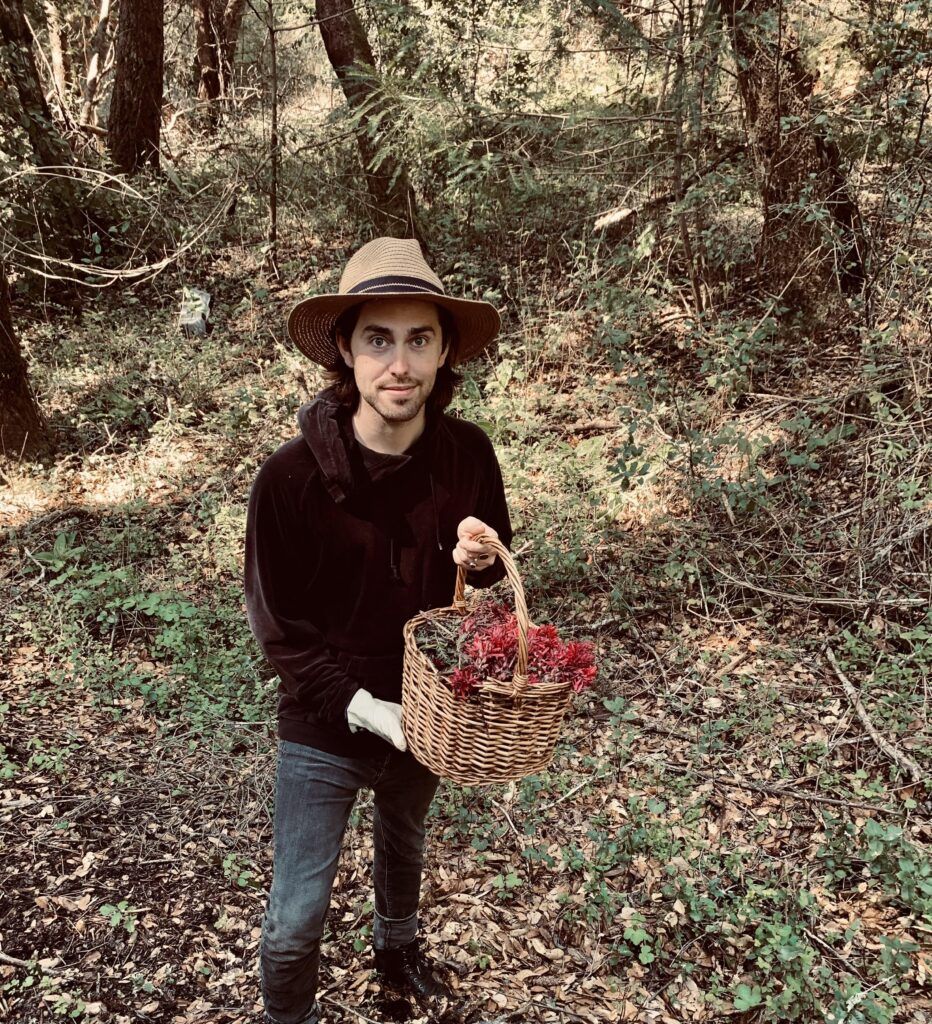 Tyler's mission is to bridge the gap between people and plants as both an educator and a clinical herbalist; He believes that people can be an advocate for their own health, and aspires to work with people to bring health back into their own hands. 
Tyler discovered Western Herbalism in adolescence, wildcrafting herbs for personal  discovery and medicinal use along a nearby creekside in his native Idaho town. This sprouted in him a  deep passion which lead him to pursue herbal apprenticeships and over a decade of  personal study. Through Tyler's own battle with autoimmunity and the disconnection he  sees between the current healthcare system and personal health, he strives to find the  answers to many of his questions in the medicine that plants have to offer. Tyler holds  a deep passion for the plants, and seeks to listen to them as they offer their insight  into the many ways our modern society ails us. He believes that wellness begins with  the individual, in one's ability to find balance and integration with the natural world and  with what we put into our bodies. 
Tyler works with imbalances in the body such as autoimmunity, digestive issues, nervous system dysregulation such as anxiety & depression, and many other conditions. Helping people empower themselves to take health into their own hands  through lifestyle, diet, and herbs. Tyler has completed both The Apprenticeship Program in 2021, and the Berkeley Herbal Centers clinical internship program. He continues with the Berkeley Herbal Center as both an educator and a second year clinician. He believes that with herbalism, you never stop learning, and looks  forward to remaining a lifetime student of the knowledge plants have to share. 
To book a session with Tyler, please email him at tyler@Juniperautumnherbal.org or on his website, Juniperautumnherbal.org
Berkeley Herbal Center's Faculty Clinicians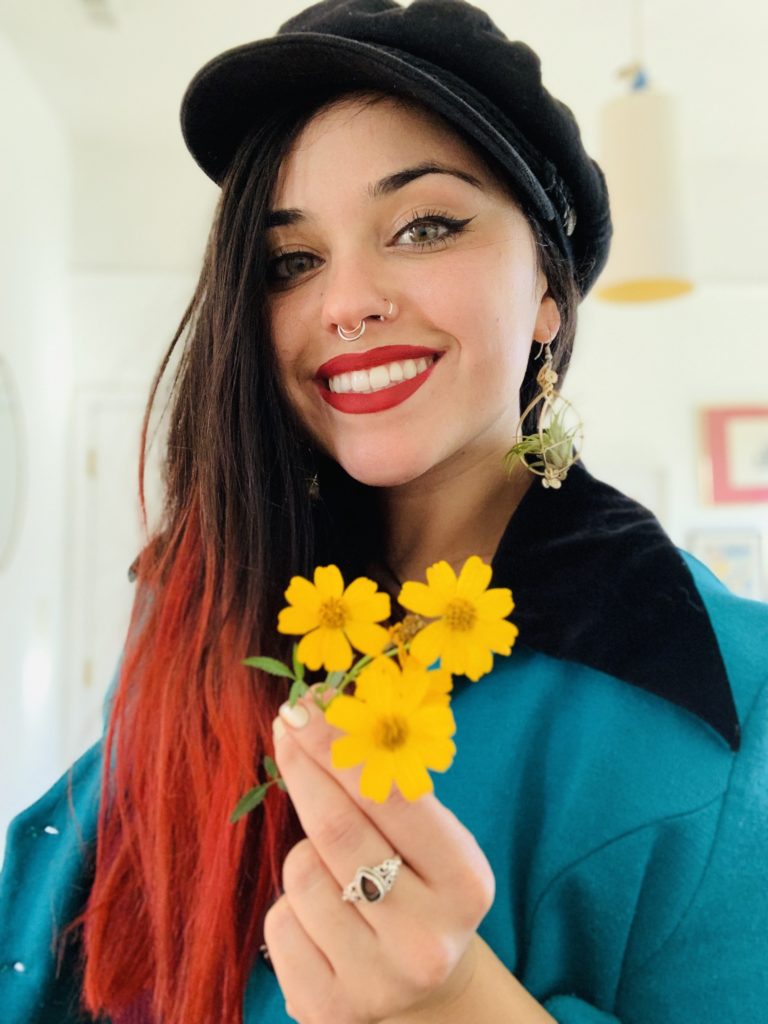 "I fell in love with the vibrancy and greenery of the Bay Area when I moved from Southern California to pursue my studies in rhetoric and philosophy at the University of California, Berkeley. I began sprouting interest for plants at a very young age, gardening and camping with my father when he proclaimed that I "had a green thumb." In my late adolescent and early adult years, faced with the intense stress of college and poor dietary and health choices, I found myself very far away from the simple and joyful days of gardening with my father.
Faced with a personal healing crisis, and many family members failing health, I desperately sought answers and solutions. In a magical twist of fate my roommate had been attending the student clinic at the Berkeley Herbal Center and recommended I get an appointment. Amazed at how effective my treatment was, a spark of passion ignited in my heart, and thus began my journey in the pursuit of becoming a clinical herbalist.
The rest of the journey has been a beautiful whirlwind of education, connecting with myself, and deep soul level transformation. I am humbled to have been shown this path and to get to meet, exchange, and heal with so many amazing plants and people."
Ashley Campos is a certified clinical western herbalist and holistic health practitioner re-wilding, healing, and connecting herself with land and people through the magnificent lens of herbs. Pulling from her most difficult and triumphant life experiences, Ashley provides holistic, gentle, and comprehensive care for her clients. Ashley treats both acute and chronic focusing on diet & lifestyle as well as spiritual & emotional wellness. Some of her specific interests include blood sugar regulation, PCOS, GI wellness, and anxiety & depression. She also teaches classes on Western herbalism, medicine, making, and the magic & folklore of plants.
You can contact Ashley directly at ashley@berkeleyherbalcenter.org.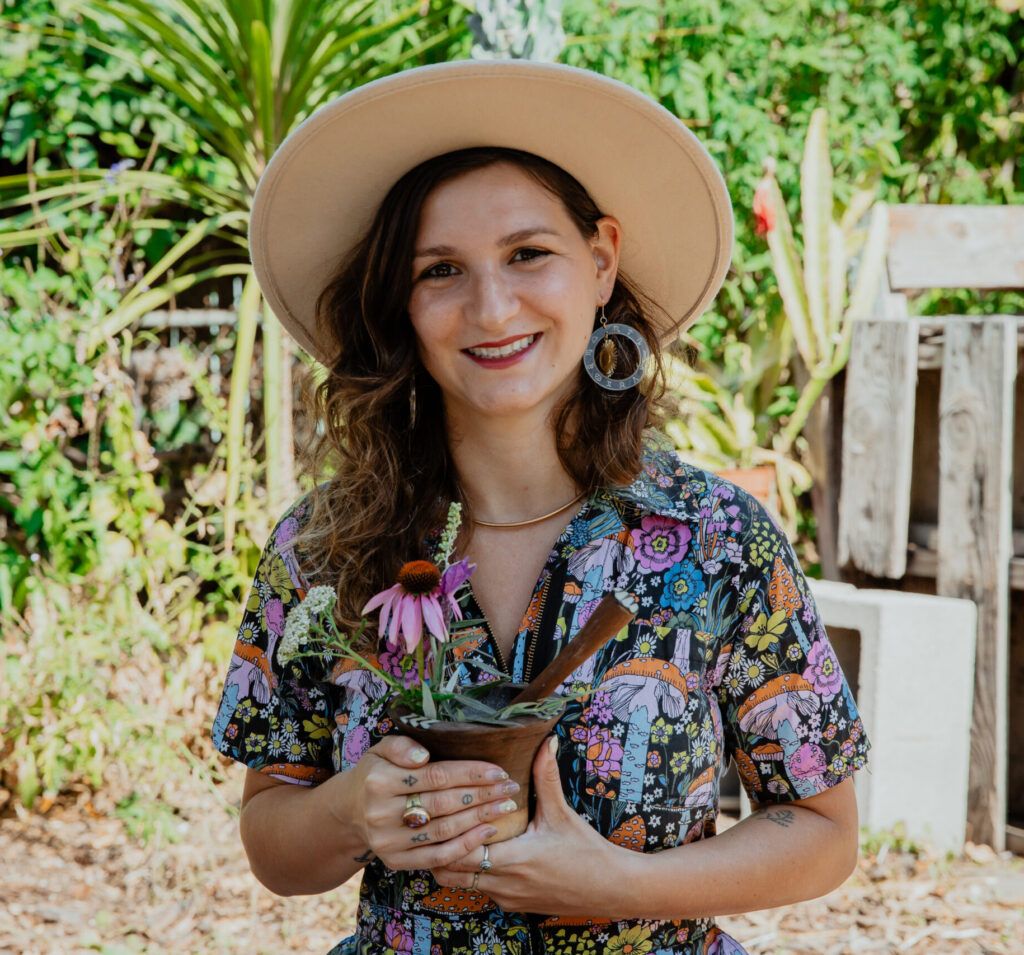 Jules Benefico (she/her) is a Clinical Western Herbalist with a passion to help others uncover the mysteries of their soul and heal naturally. Jules focuses on shadow work, pleasure, and solidarity as tools to aid her herbal work. She believes that herbalism is an important form of activism and an accessible earth based healthcare system that digs deep to get to the root of ailments and not cover up symptoms. She states "Herbalism is like a mycelial network that brings people in communion with nature and can be a tool to rise up in action consciously and productively."
Jules has been studying herbal medicine for 9 years and offers consultations, workshops, medicine, and supports herbal clinics in times of crises like California wildfires. She runs a business called Boss Witch Botanicals where she shares courses and mentorship programs to support herbalists and healers blossom their businesses & focus on their personal healing journey. Jules studies alchemy, astrology, and herbalism and integrates these magickal practices into her life, consultations, and workshops.
In her private practice Jules works with an array of people to support their vibrant wellness. Her specialties include hormonal regulation, chronic GI issues, vulva wellness, skin complaints, and mental health. A session with Jules includes a trauma informed approach to getting to the root of health physically as well as mentally, emotionally, and spiritually. She holds space gently and without judgment to support her clients healing path.
To book with Jules you can email her at julie@berkeleyherbalcenter.org or reach out through her website. To follow Jules' current offerings follow her on instagram @bosswitchbotanicals and check out her podcast The Herbal Astrology Podcast.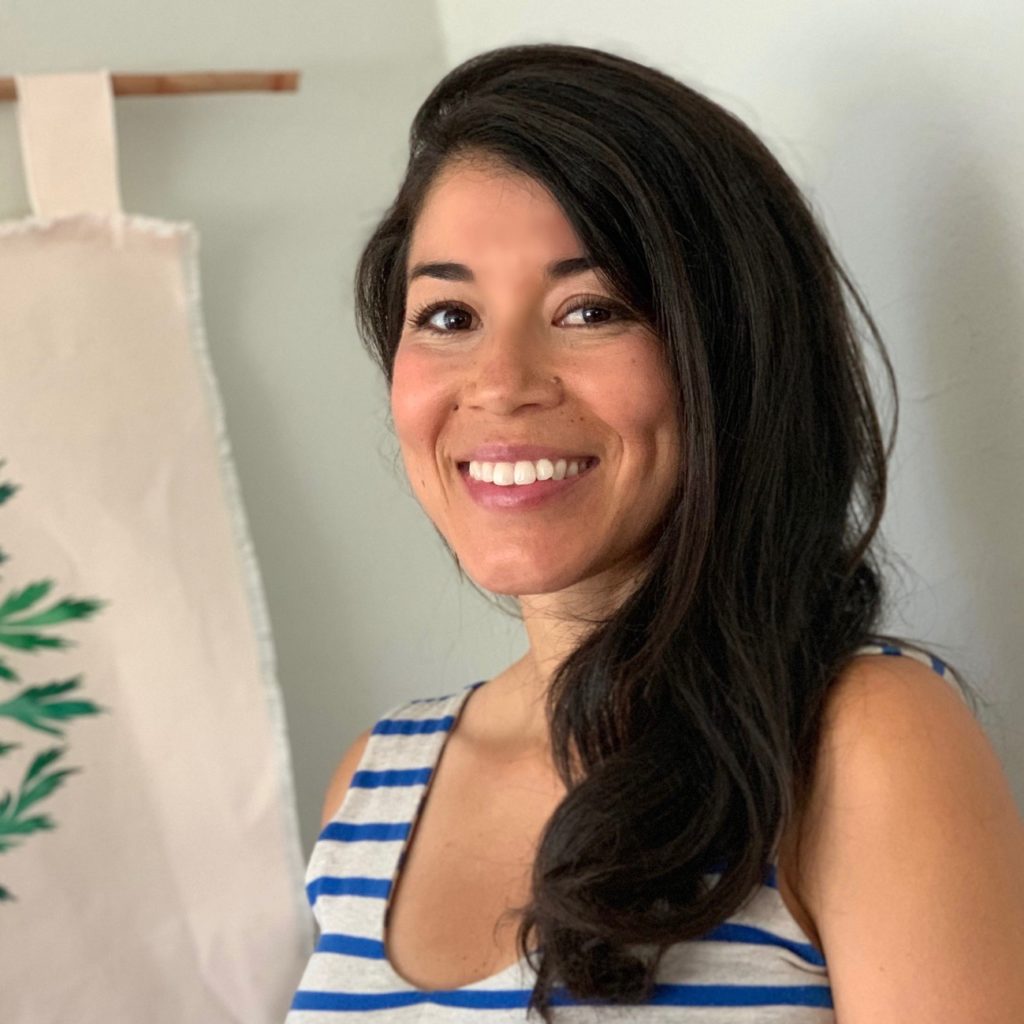 Veronica is a clinical Western herbalist and educator, graduating from Berkeley Herbal Center's 4-year clinical herbalism program.
Her special interests lie in helping others resolve skin issues and female reproductive concerns and to share about methods of hormone-free birth control. She is passionate about body literacy, bodily sovereignty, and informed consent.
Through her work as an herbalist, she aims to dismantle the cultural taboos surrounding the menstrual cycle and fertility and loves to support women in understanding and trusting their bodies.
Veronica is currently enrolled in a 2-year program to become a certified Fertility Awareness and Sexual Health Educator. She's working to combine clinical herbalism and fertility awareness practices to support women from menstruation to menopause.
Veronica lives in the East Bay of CA with her husband, son, and two kitties. She loves hiking around the local hills and creating herbal skin care concoctions in her kitchen. Her favorite herb is Chamomile and her favorite food is soup! Any and all kinds of soup.
Veronica's catalyst to becoming an herbalist was serving as a Peace Corps volunteer in Paraguay. It began with her host mom teaching about the medicinal plants in the yard, and piqued when Veronica befriended a 90+ year old man who taught her how he stayed so healthy– boiled toad bones (like bone broth) and herbs!
You can learn more about Veronica and her offerings at www.kapu.community or contact her directly at veronica@berkeleyherbalcenter.org
Rose-Ellyn Birdsong Stuart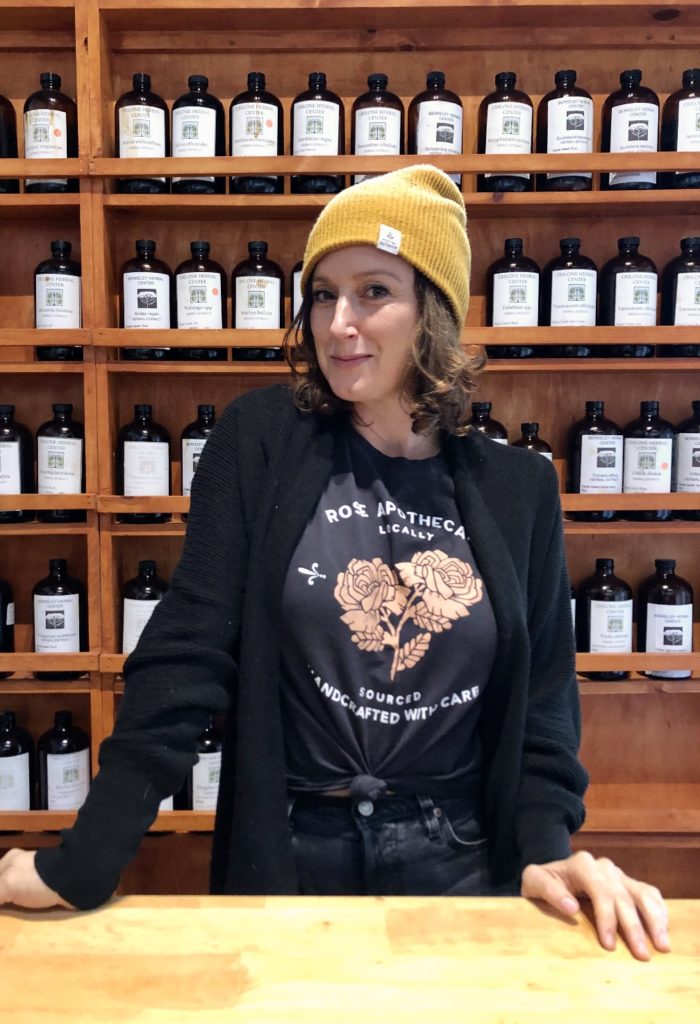 Rose's journey into herbalism began the same way a lot of those that are called to the healing arts do: through personal experience. Her own struggles with injury and illness took her on a deeply transformative path of healing, supported by plant spirit work and herbal medicine. She knows first-hand the profound shifts that can take hold when we trust the wisdom of nature and hold sacred the magic and mystery of our plant kin. She draws from all chapters of her life to inform her work as a healer, whether it be her childhood in the rainy forests of Pacific Northwest or as a singer and chef in Barcelona where she often ventured solo out of the city to be closer to nature. She works from a holistic approach, focusing on diet and lifestyle as well as spiritual and emotional well being. She collaborates with her clients to create the container where deep and restorative shifts can take place. Some of her specific interests include female reproductive health, anxiety and depression, and grief.
In addition to graduating from Berkeley Herbal Center's Apprenticeship and 1st year Clinical Internship programs, she has also studied herbalism at East West School of Planetary Herbology and tongue and pulse diagnosis with Will Morris, PhD, DAOM, and LAc. In 2021, she completed the Plant Spirit Talk mentorship with Francisca Santibanez. She has worked closely for several years with the Sonoma County Herb Exchange, which supports her connection to an ever-expanding community of healers and deepens her knowledge of tending, cultivating and harvesting medicinal plants.
You can contact Rose directly at rose@berkeleyherbalcenter.org

Camille-Lillian Williams-Dunn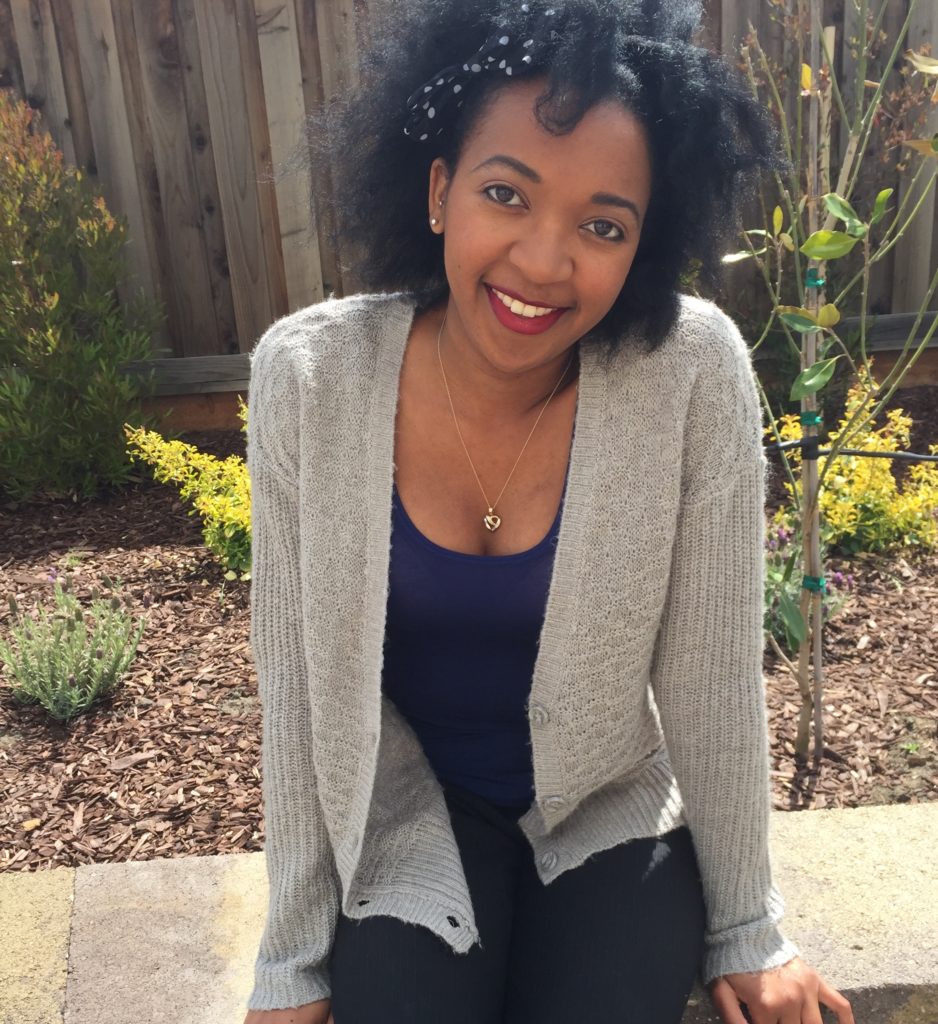 Camille-Lillian is a California native with a deep love for people, and the Golden State. Her career background is in hospitality, where she's had the opportunity to interact with people from all over the world and from all walks of life. Her experience in restaurants, hotels, and theme parks has deepened her desire to connect with the community on a level that is uncommon in the world today. Herbalism has given her a pathway to those deeper connections. She believes in the motto "All for one and one for all" which serves as her personal reminder to be present for those in need while allowing space for herself to be supported by others as well.
Throughout her herbal training, she has welcomed a growing sense of responsibility to close the gaps between individuals and their own health by encouraging healing on all levels of the human experience. As an herbal practitioner, she wishes to empower people with the knowledge and tools to live their best lives. She is especially interested in bringing herbal wellness to those who feel that their health needs are not being adequately served in their communities.
She is delighted to be of service and to help you along your path to wellness, wherever you may be on that journey.
"There is no hurry, we shall get there someday." — A.A. Milne, The House at Pooh Corner.
You can contact Camille-Lillian directly at camille@berkeleyherbalcenter.org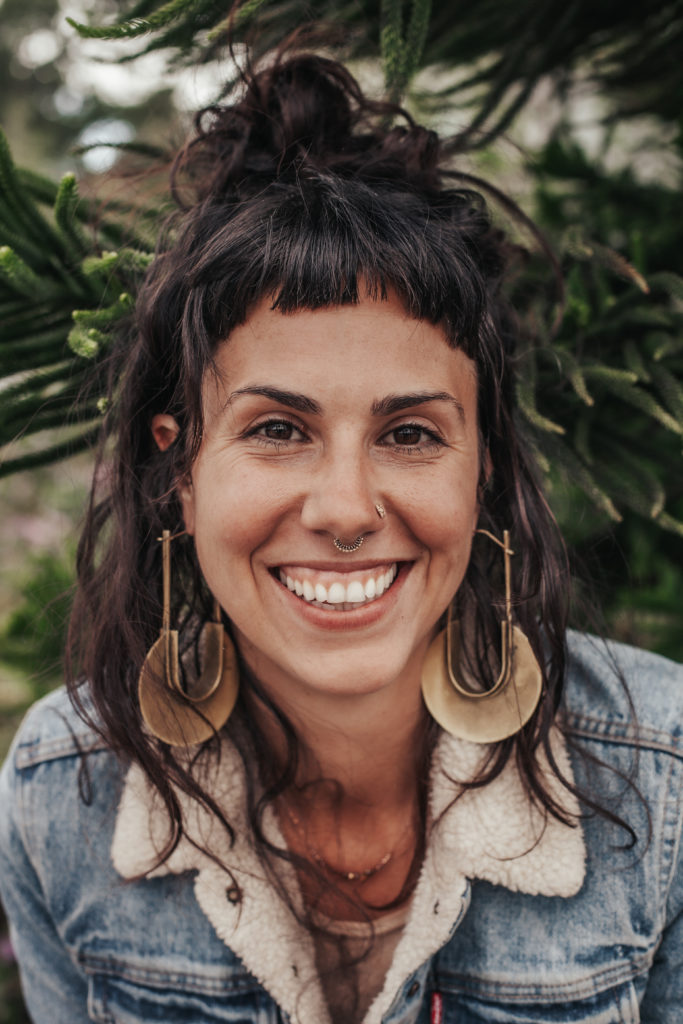 Devalina has always had a passion for plants & ancient ways. She is originally from Canada and is currently residing on a small scale farm on Ohlone & Amah Mutsun territory, also known as the Santa Cruz Mountains. 
After facing her own health crisis, dealing with parasites, erratic cycles and severe digestive issues, she found TCM and herbalism and slowly found her path back to wellness.
She has a background in being a whole-foods chef & nutritionist as well as a bodyworker & craniosacral therapist. She has studied Herbalism at Pacific Rim, School of Evolutionary Herbalism, The Berkley Herbal Center & David Winston's Clinical 2 year program. She currently works for a private TCM clinic and runs the herbal pharmacy and sees clients through her personal site www.wellrootedherbs.com.
Deva is an advocate of sovereign health and feels passionate about getting her clients there. She is passionate about rewilding and weaving ritual into her practice. Her special interests are women's health (cycle tracking & syncing), digestion & anxiety.
Christine Holland Cummings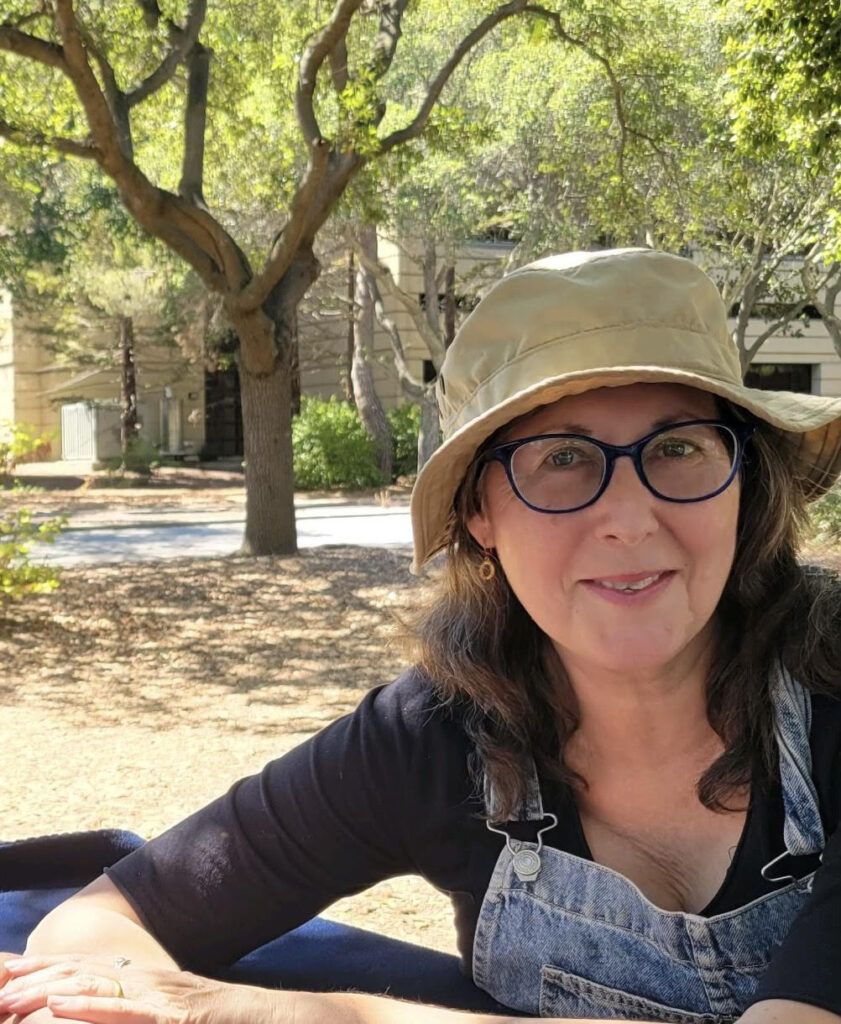 As an herbalist, Christine starts with the continual practice of connecting with and learning from the plants themselves. She also has a keen interest in understanding both the scientific side of herbal research and the powerful healing traditions of Western, Chinese, Ayurvedic and other herbal lineages.  She believes that if we are open to them, the plants always come forward with healing for our bodies, minds, spirits and hearts.
Christine's journey began as a little girl when the plants started calling to her. She felt their pull throughout her life, but only really felt free enough to start letting them guide her when she had reached "a certain age." Finally following her heart, she began to study in earnest with some wonderful teachers in the East Bay Area and eventually found her way to the Berkeley Herbal Center. She's been blessed to learn from the wise teachers and practitioners there, and to become part of BHC's community of healers. She's also traveled to Peru to work with human and plant teachers, experiences that have had a profound impact on her own healing journey.
You can contact Christine directly at christine.h@berkeleyherbalcenter.org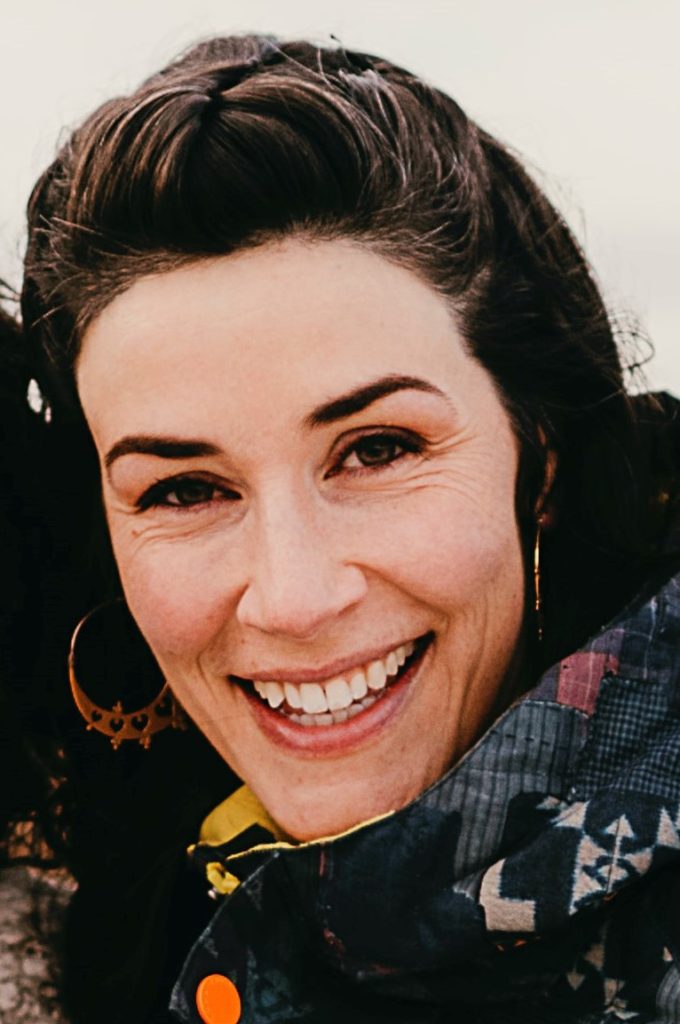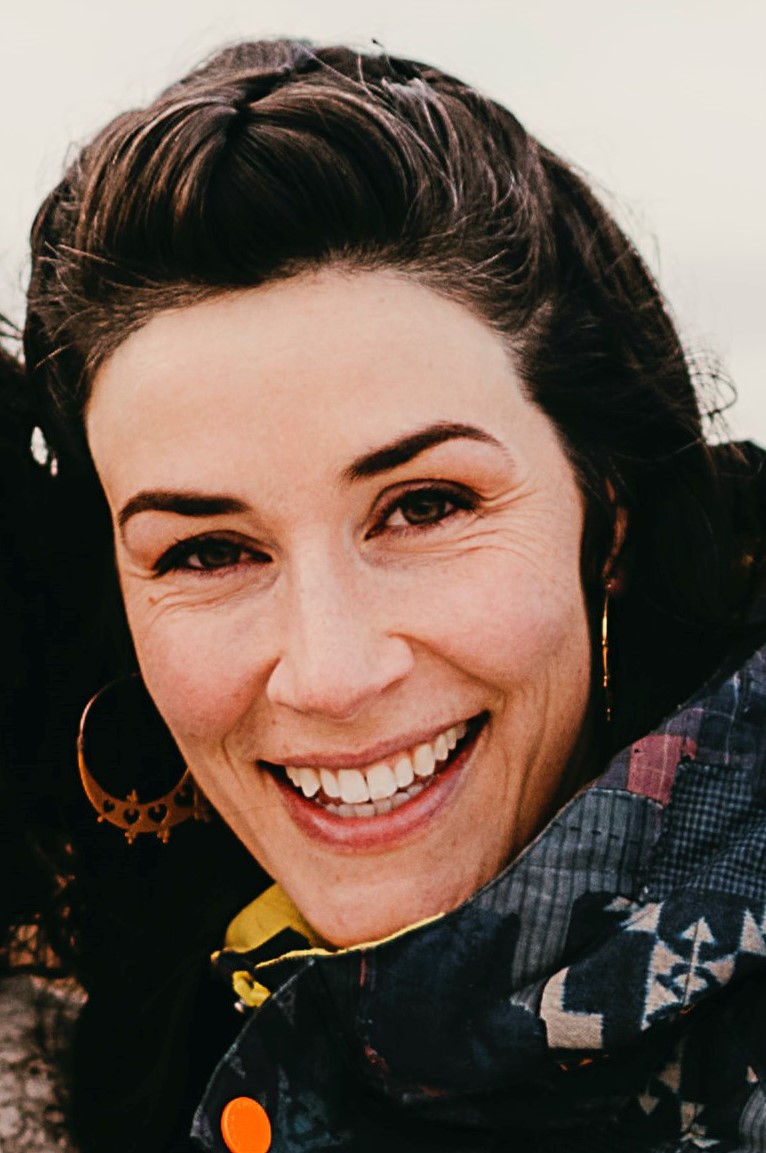 Laura's lifelong journey with medicinal herbs and holistic healing systems began over a decade ago. Her work with clients focuses on unraveling personal fate and opening to multiple levels of freedom – physically, emotionally and psycho-spiritually.
Laura weaves together individual treatment strategies from her Western Herbalism, Traditional Tibetan Medicine, Visceral Manipulation and Neoclassical Pulse Assessment training. Treatment sessions include verbal health intakes accompanied by palpation of pulse, appropriate external therapies that may include moxibustion or visceral manipulation, and specially formulated herbal tinctures and teas – aiming to provide the body and psyche with the energy needed to rebalance, heal and blossom.
Blessed with two young daughters and a loving husband, Laura's current hobbies include rediscovering the world and its many little wonders, cooking, laundry and changing nappies. Her hibernating interests are growing herbs, traveling, reading novels, self-defense & firearms training, quiet walks and dream yoga.
You can contact Laura directly at laura@berkeleyherbalcenter.org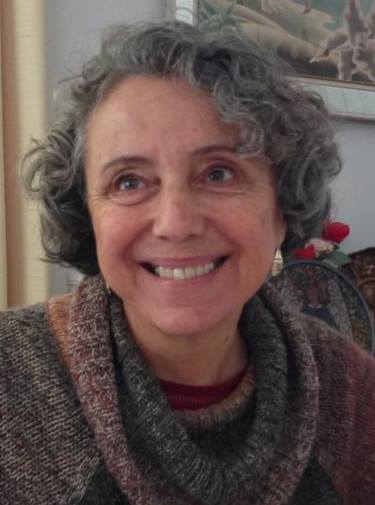 As a Mexican-American, Tina's cultural roots in the use of medicinal plants run deep. she grew up with the smell of Yerba Buena steeping in the kitchen, and other medicinal plants in the garden like comfrey, corn silk, and horsetail (cola de caballo).
Tina was born and raised in Oakland, California, and recognized a need for social support in the Latino Community. She worked for many years as a bilingual social worker and clinic administrator at a community health center in the Fruitvale district of Oakland. After retiring in 2010 she returned to her herbal roots and began studying herbal medicine in earnest.
Questions about our Herbal Clinic? Send us an email at clinic@berkeleyherbalcenter.org
Though we don't turn anyone away for lack of funds, the clinic is expensive to run. The center is not funded by governmental grants so we depend on the generosity of our community to keep the clinic in existence.
Donations to the herbal clinic go entirely to keeping the facility up and running. Any donations beyond our minimum fee are always welcome and go a long way in keeping these services available to the community.
Please consider making a contribution.