The Berkeley Herbal Clinic
Berkeley Herbal Center has been operating our non-profit student clinic and offering low-cost services to the community for over 10 years.
Our mission is to spread capable herbalists around the world, so in addition to our Herbal Certification Programs, we offer continuing education to our graduates through our student clinic.
You can choose an appointment with our hand-picked first and second year clinicians, along with the faculty members of our school. Regardless of your practitioner, know that our practice is grounded in Western Clinical Herbalism and our herbal consultations take an in-depth view of lifestyle, diet, mental patterns, and the daily activity that can impact systemic patterns of dysfunction. We use herbal medicine for physical, emotional, and spiritual healing.
Because our clinic is run by students, we focus on keeping costs low for you—no one is turned away for lack of funds. However, we do ask that if you can, please make a donation so we can continue to provide these services to our community.
We are also able offer services in Spanish, just let us know when you make your appointment.
For information on how to make an appointment with first year, second year, and faculty clinicians, click the tabs below.
About Our First Year Herbal Clinic
Our First Year Clinicians are students that have received both of the herbal certifications from our long term program and have been invited by the Berkeley Herbal Center Faculty to continue their education by working directly with community members under supervision of a senior staff member.
Interns work closely with clients for several sessions to attain maximum results in your health and wellbeing.
Call (510) 540-8050 or email us at clinic@berkeleyherbalcenter.org
If you're leaving a voice message, be sure to give your contact information and a preferred appointment time. Sessions are held in Suite G.
IMPORTANT NOTE: As a small non-profit, we have limited availability to answer the clinic phone. We are in the clinic on Mondays and can return calls then. If you'd like to leave a message on any other day, know that it will take time to return your call. However, the clinic email address is frequently monitored and may be the best option on any other day of the week. Thank you for your understanding and patience. 
Mondays, 10:00 am–6:00 pm
First Saturday of the month, 10:00 am–6:00 pm.
Initial 1.5 to 2-hour visit: $45.00*
Subsequent 1-hour visit: $30.00
Clients will be paired with one or two students for each visit. The initial visit is 1.5 to 2 hours. Subsequent visits will take approximately 50 minutes to an hour.
Clients are expected to pay for the appointment and any herbal remedies at the time of their visit. Clients should budget between $30–$60 per visit.
*Potential clients may speak to management to receive a discount based on special financial circumstances. No person turned away for lack of funds.
Our First Year Clinicians
–
Rosemary D. Do
–
It started with the 11:11 signs and a life-changing event that led Rosemary on a path of synchronicities and divine signs. If you're also seeing signs from the Universe, trust that you were safely guided here. The Universe is trying to get your attention to tell you something important. Because the Universe is always speaking to you, it's up to you to be aware of what's happening around you; it's up to you to decode the message that's meant for you; and it's up to you to understand more about how experiences are unfolding on your path in front of you.
Because your path to feeling fulfilled in life is about self-discovery and healing, you begin to realize that your journey actually starts with you. You understand that you are responsible for all your experiences as every thought you think is creating your reality. This also means you can create the healing you need for your body, mind, spirit, and soul when you consciously choose the right thoughts that feel good to you. For this reason, when you create peace and harmony in your mind, you will find peace and harmony in your life.
To help you on your healing journey, Rosemary supports your needs holistically so you can maintain peace and harmony in your life. In addition to being a medical herbalist, Rosemary is a certified angel therapist and plant spirit healer. She combines herbal therapy, angel therapy, shamanic practices, and other spiritual healing therapies for your well-being. Even though Rosemary can call in your angels for their guidance to help you heal, you are being reminded that you, too, have the power to connect with your angels for self-healing.  And so, this following message is for you: "A healer is someone who triggers within you your own ability to heal yourself." Trust and believe.
Nora Toomey
–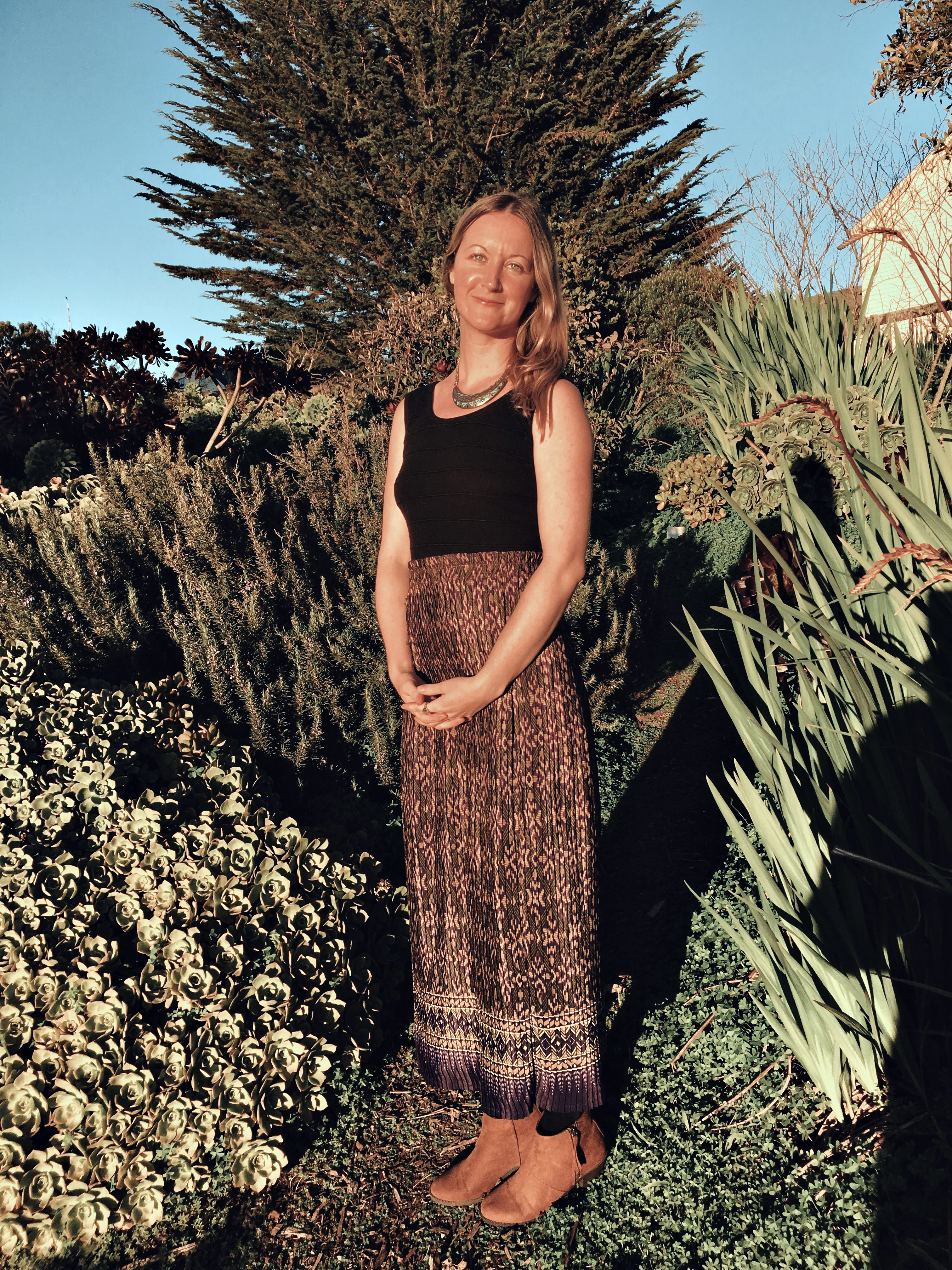 Nora Toomey was introduced to the world of herbal medicine through the teachings of many wise women she has been lucky enough to call sisters and friends. She has deepened her herbal education and practice by becoming a Certified Western Herbalist and practicing clinician.
Nora's background is in poetry, learning how to cultivate deep self-care rituals, and opening her heart to the healing journey as it unfolds. She has a Masters of Fine Arts in Poetry from California College of the Arts, and an undergraduate degree in writing and women's studies. Most recently, she has collaborated with her husband, Joshua W Bruner, to create Flower and Frequency, a partnership that combines herbal medicine, sound meditation, and plant generated music. She is very excited about the intersections of sound, poetry, and plant medicine, and plans to explore these realms deeply!
She is also very excited about your healing path. Nora's style is warm, intuitive, and collaborative. She will empower you to reach for lifestyle choices that resonate with your brightest, truest, most authentic self, and she will choose herbs that interface directly with both your physical and spiritual bodies. Nora is dedicated to becoming a resource and ally on your healing journey, and is especially passionate about serving communities struggling with addiction, childhood trauma, domestic trauma, individuals looking to manage stress and anxiety, and individuals awakening to their true power and potential for wellness. Her goal is to offer compassion and support as you transition into more vibrant, empowered, balanced, and nourished versions of yourself.
Monica Ferris
–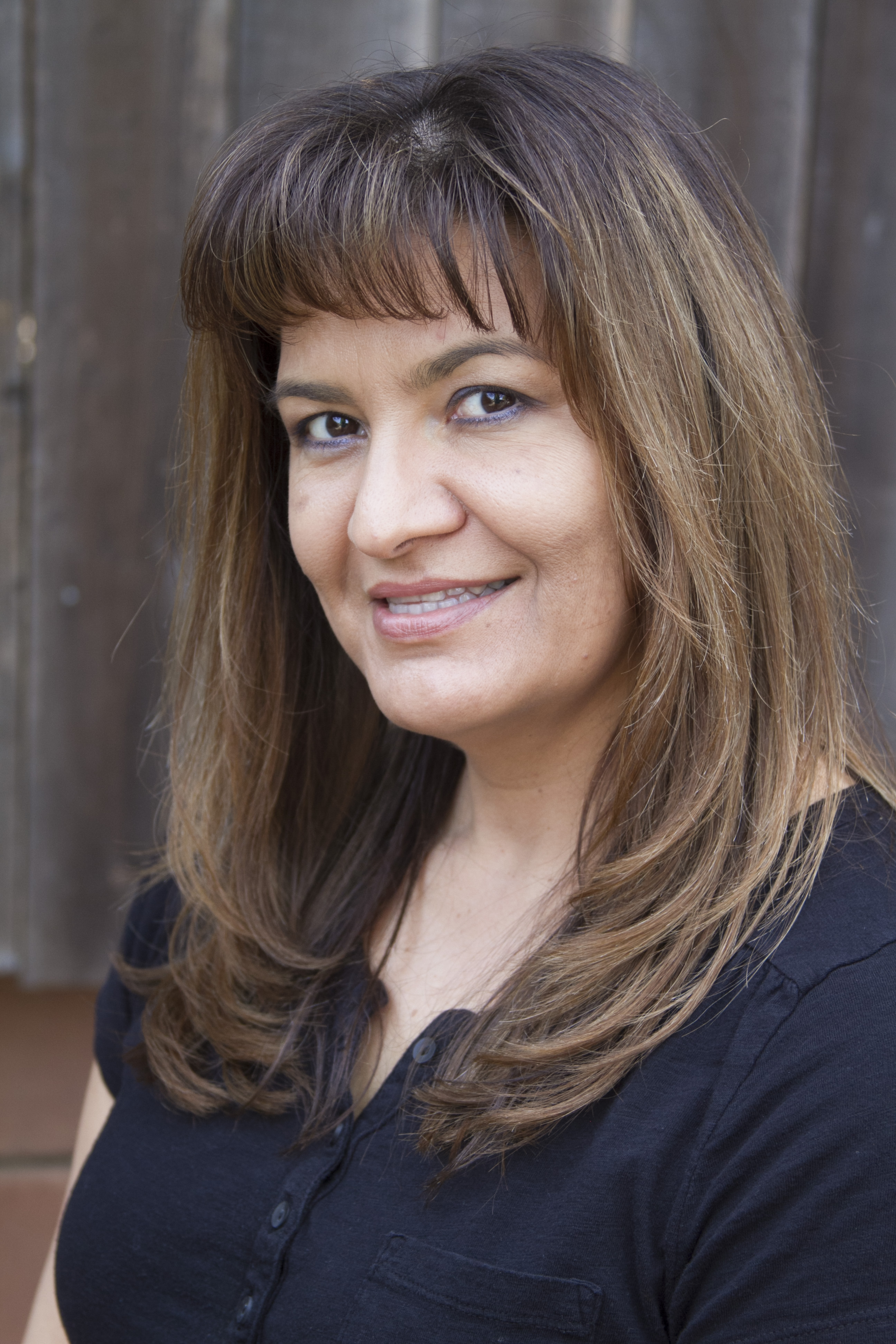 I spent most of my adult life working in Corporate, earning my bachelor's degree in Business Administration, concentrating in Computer Information Systems. In order to keep up with the fast pace of this lifestyle, my world revolved around convenience.  I was always in a hurry, eating fast food, not getting enough exercise, having sleepless nights, and living in a state of constant stress that caused me to burn out. My health was declining so I decided to look for classes in nutrition, so I could learn to cook healthy meals and found a school called Institute for Integrative Nutrition, whose mission was to train health coaches to help people adjust their lifestyle, focusing on their whole being to heal and overcome health issues. I loved their philosophy, so I decided to become a Certified Holistic Health Coach.
I worked as a health coach alongside my corporate job and realized that my heart was calling me to focus full time on helping people with their health issues. I remembered as a child how I used to love lying in the grass, smelling the flowers, climbing fruit trees with the neighbor kids, and picking and eating organic fruit with them from everyone's trees. My mom and aunts would also send me out to the side of the house to pick fresh Yerba Buena for our soups. I realized that I had lost touch with nature and that all those things that I did as a child were healing to my body. I decided to investigate taking classes on herbs, which would allow me to delve into the source of what I believe was created for our bodies to heal. Something was drawing me toward learning about plants and their healing properties, so I did some searching and found Berkeley Herbal Center. After attending their open house and learning about their program, I immediately signed up to go through the entire program to become a Clinical Herbalist. I have also been working with an herbalist to help run business processes as well as making medicine. I have learned so much in this program and as a Clinical Herbalist, am so excited to help guide clients as they learn what will work best for them in their healing journey.
Veronica Ricksen
–
From seeing Paraguayans drink medicinal teas every day during her time as a Peace Corps volunteer, to witnessing her mom recover from late-stage breast cancer with plant medicine, Veronica became captivated by the healing properties of plants.
When her own health issues arose, she enrolled in Berkeley Herbal Center's two-year program to learn how to take care of herself. She learned way more than she could've imagined! Not only did she discover how herbal remedies can support on a physical and emotional levels, she also found a community of like-minded thinkers and a way to live life in tune with nature. She's now continuing her herbal studies and career as a first-year clinician at Berkeley's Community Herbal Clinic to help others reclaim their health with herbal remedies.
Veronica is excited and honored to support you on your health journey. Her special interests lie in helping others resolve skin issues, menstrual ailments and other female reproductive concerns (chronic infections, postpartum care, insecurities, trauma) and to share about methods of hormone-free birth control.
Questions for Veronica? You can contact her directly at veronica@berkeleyherbalcenter.org. Veronica is an intermediate Spanish speaker.
Luke Zimmerman
–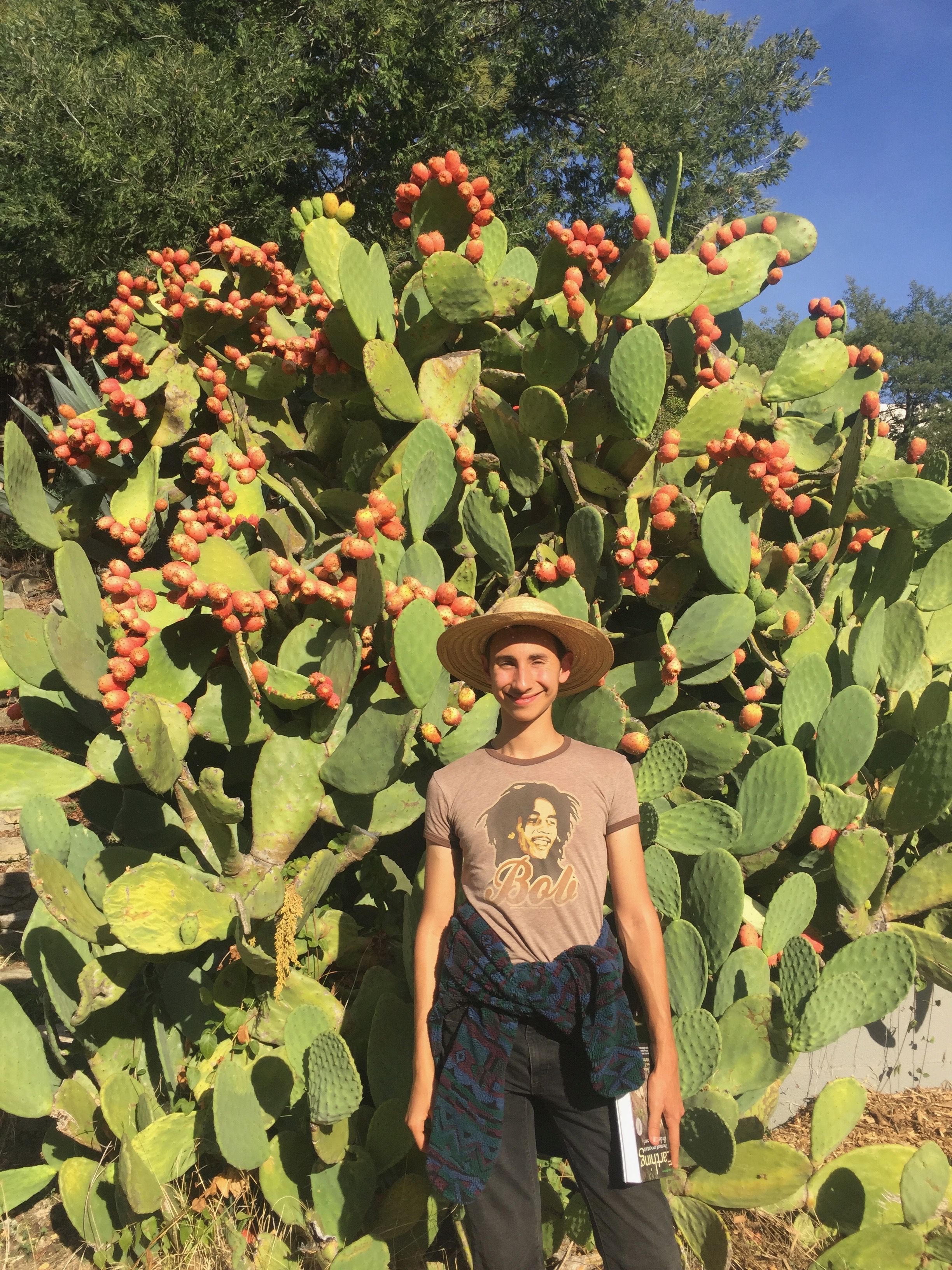 Luke grew up surrounded by the forests and trees of the Bay Area. He learned at a young age that the natural world is truly a piece of exquisitely curated art that is constantly changing and growing. As a child, his time was spent speaking to the fairies of the forest and collecting found treasures to bring home and create his own art. With encouragement from his mother who is a painter, art became an integral part of his life. Luke spent some time studying fine art as well as fashion design at the Fashion Institute of Technology in New York City. However, the plants called him back home, leading him to the Apprenticeship course at the Berkeley Herbal Center. Luke aims to guide his clients toward re-wilding and discovering their ancient ancestral connection to plants, food and self-care, and trusting in the power of the earth to remind our bodies that we have the ability to heal and live a harmonious life.
Ashley Campos
–
Ashley originally moved to the Bay Area from Southern California to pursue her studies in rhetoric and philosophy at UC Berkeley. The beginnings of her curiosity for medicinal plants came from gardening at a young age with her father and later as a love of wild plant identification while hiking. Ultimately, she would come to see the power of plants and herbs as her true passion and thus began her journey in the pursuit of becoming a clinical herbalist.
Ashley pulls from her life experiences, both positive and negative, to provide holistic care for her clients. Her main focuses as an herbalist are digestive system health, mental health, immune system support, and self-care. She, also in her personal life, uses ritual and god/goddess archetypes as a modality for self-healing.
When not studying or making tinctures and herbal products for her apothecary, she is enjoying the beautiful scenery and vibrancy of the Bay Area. She loves cooking medicinal meals for her friends and family and is constantly finding new ways to incorporate herbs into medicinal foods. Ashley strives to provide those around her with the tools and structure they need to do their own personal healing work, and the framework to cultivate meaningful relationships with  plants and the world around them.
Camille-Lillian Dunn
–
Camille-Lillian is a California native with a deep love for people, and the Golden State. Her career background is in hospitality, where she's had the opportunity to interact with people from all over the world and from all walks of life. Her experience in restaurants, hotels, and theme parks has deepened her desire to connect with the community on a level that is uncommon in the world today. Herbalism has given her a pathway to those deeper connections. She believes in the motto "All for one and one for all" which serves as her personal reminder to be present for those in need while allowing space for herself to be supported by others as well.
Throughout her herbal training, she has welcomed a growing sense of responsibility to close the gaps between individuals and their own health by encouraging healing on all levels of the human experience. As an herbal practitioner, she wishes to empower people with the knowledge and tools to live their best lives. She is especially interested in bringing herbal wellness to those who feel that their health needs are not being adequately served in their communities.
She is delighted to be of service and to help you along your path to wellness, wherever you may be on that journey.
"There is no hurry, we shall get there someday." — A.A. Milne, The House at Pooh Corner.
Genna Verderame
–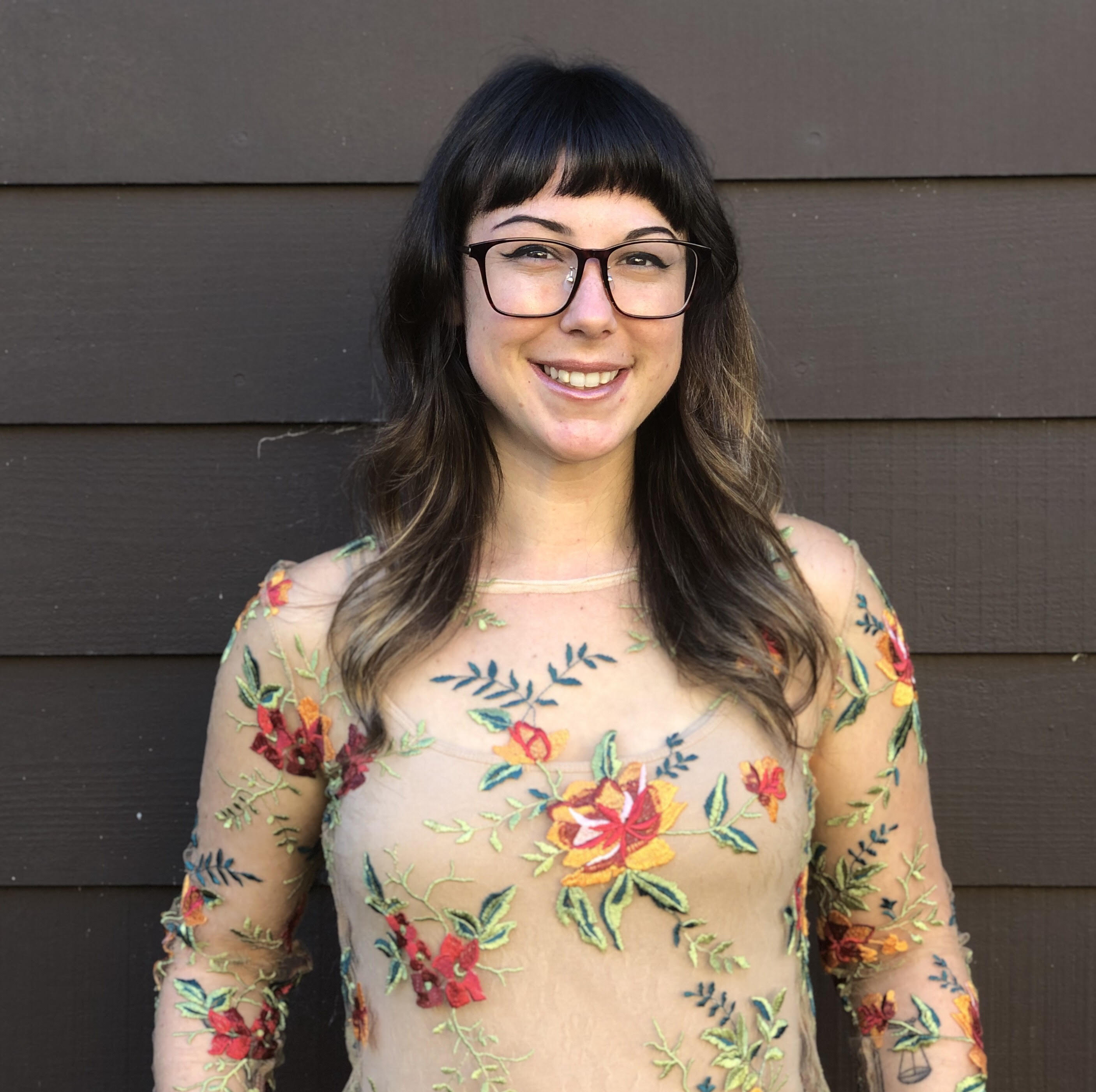 Meet Genna Verderame. She was born and raised in the Bay Area, and currently resides in Berkeley, California. Growing up, she and her family would frequently go backpacking in Northern California, instilling potent gratitude and curiosity for the natural world around her.
For as long as she can remember, Genna has always been a reliable shoulder to lean on for friends, family, pets, classmates or even complete strangers. Creating a safe, loving, non-judgmental container for folks to express their truest selves (however that may look) is her committed mission as a clinical practitioner.
Her western herbal knowledge has been a multifaceted journey. She has attended Liz Migliorelli's Herbal Mystery School, Berkeley's Herbal Apprenticeship program, and a variety of medicinal plant workshops.
She looks forward to meeting you, and guiding you on your path to being the truest version of yourself possible.
Keneuoe Ramabele
–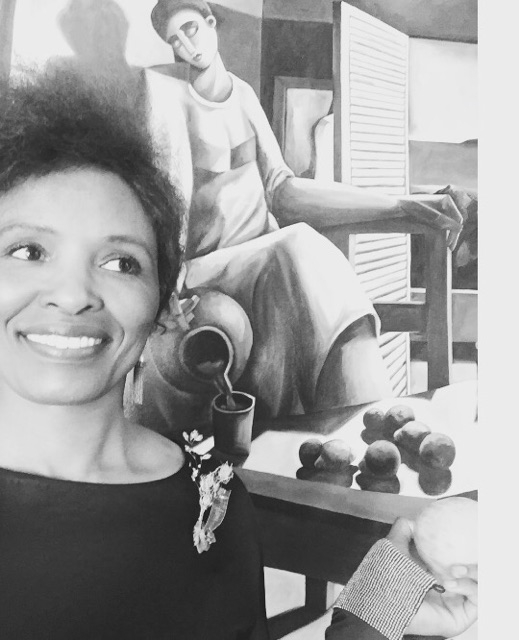 I am a restorative Chef/Herbalist. I graduated from Mills College with a biochemistry degree but later used that knowledge to pursue my passion of being a restorative chef and herbalist. I am the founder of LiP—Live in Peace Company—which emphasizes the importance of a healthy heart for healthy/coherent living. LiP works to support heart health through nutrition, exercise, emotional health, and community connections.
Antoinette Cabral
–
Antoinette loves herbs, plants and their medicine. She has spent many years exploring, traveling, soaking in hot springs, and working on her self-development through Tantra, Women's Wisdom Practices and connecting to Mother Earth.
After her dark night of the soul 5 years ago, a wise man recommended she take tonic herbs to help with her depression and anxiety. She saw the huge benefit and was amazed at her recovery with the help of these plant allies. After this transformation, she decided herbal medicine was part of her path. She signed up at Berkeley Herbal Center. She started learning how to connect to a plant's spirit and allowing the plants to guide her. Spending time in quiet contemplation, developing reciprocity with the plants and their spirit have helped Antoinette is a tremendous way. She combined her training in Tantric Mysticism and Women's Wisdom with herbalism to heal the last part of deep-seated sexual trauma. As she healed her sexual trauma, she healed her lineage. In addition, the plants have allowed her to feel juicy and fertile. When listening and aligning with the plants, she sees that miracles and magic can happen. She wants to share the many gifts that herbal medicine that has come through her own body wisdom with you.
So, if you are a woman, Antoinette would love to support you with herbs for transforming sexual trauma, sexual empowerment, fertility support, hormonal health, anxiety, depression and other aspects of women's health. If you are a man, don't worry. Antoinette can help you, too, with sexual health, anxiety and depression. She looks forward to supporting you with herbs and other healing techniques.
Carissa Hayes
–
Carissa Rose grew up in opposite worlds, spending her summers in the New York Catskills mountains chasing fireflies and fairies, and her school year exploring the sand dunes of Palm Desert, California. As a child, she immersed herself in weaving wreaths of wildflowers, planting gardens and cooking with her Italian grandmother. While attending college at UCSB, her love for nature was re-birthed as she studied environmental studies with an emphasis in psychology. Her curiosity for understanding different perspectives of the world led her to study abroad in Ghana and Thailand where she learned to speak, cook, dance and live in new cultures.
Post-college, Carissa was driven to connect back to the roots of life and joy, to re-wilding herself and re-educating herself in the truths of how to live a fulfilling life in deep relationship to the earth and her community. She ventured to learn how to grow organic food, apprenticing as a farmer at Fairview Gardens where she lived and worked close to the earth for 2 years. She studied permaculture and social permaculture intimately, living and breathing the permaculture principles. During this time, she began to form her first relationships with herbs, stinging herself with nettle for achy joints and making mallow stuffed with goat cheese. Her love for cooking transformed into food as medicine.
As life began to weave her, her curiosity for herbalism continued to blossom and after 5 years of self-study, she committed herself to the plant path and complete the Berkeley Herbal Center Apprenticeship in 2018. Carissa intends to continue on the plant path and integrate clinical herbalism into midwifery. She has a deep interest in female reproductive health, pregnancy, trauma, autoimmune disorders and deep soul work. When she's not in the herbal clinic she can be found barefoot, harvesting bay nuts, collecting spring water, dancing or working as a personal chef.
About Our Second Year Herbal Clinic
Our second year clinicians are clinical herbalists who have received both extensive training in our certification program and one year of clinical experience at the Berkeley Herbal Center. They operate primarily independently but are still supervised by the Berkeley Herbal Center Faculty.
Call (510) 540-8050 or email us at clinic@berkeleyherbalcenter.org
If leaving a voice message, be sure to give your contact information and a preferred appointment time. Please specify that you would like have an appointment with a 2nd-year student. Sessions are held in Suite G.
IMPORTANT NOTE: As a small non-profit, we have limited availability to answer the clinic phone. We are in the clinic on Mondays and can return calls then. If you'd like to leave a message on any other day, know that it will take time to return your call. However, the clinic email address is frequently monitored and may be the best option on any other day of the week. Thank you for your understanding and patience. 
Thursdays afternoons and Sunday mornings by appointment.
Initial 2-hour consultation: $60.00–$80.00.
Subsequent visits: $50.00–$60.00 sliding scale.
Tinctures are $12.00 per ounce and dried herb teas are $4.00 per ounce.
Our Second Year Clinician


–
Amanda Narin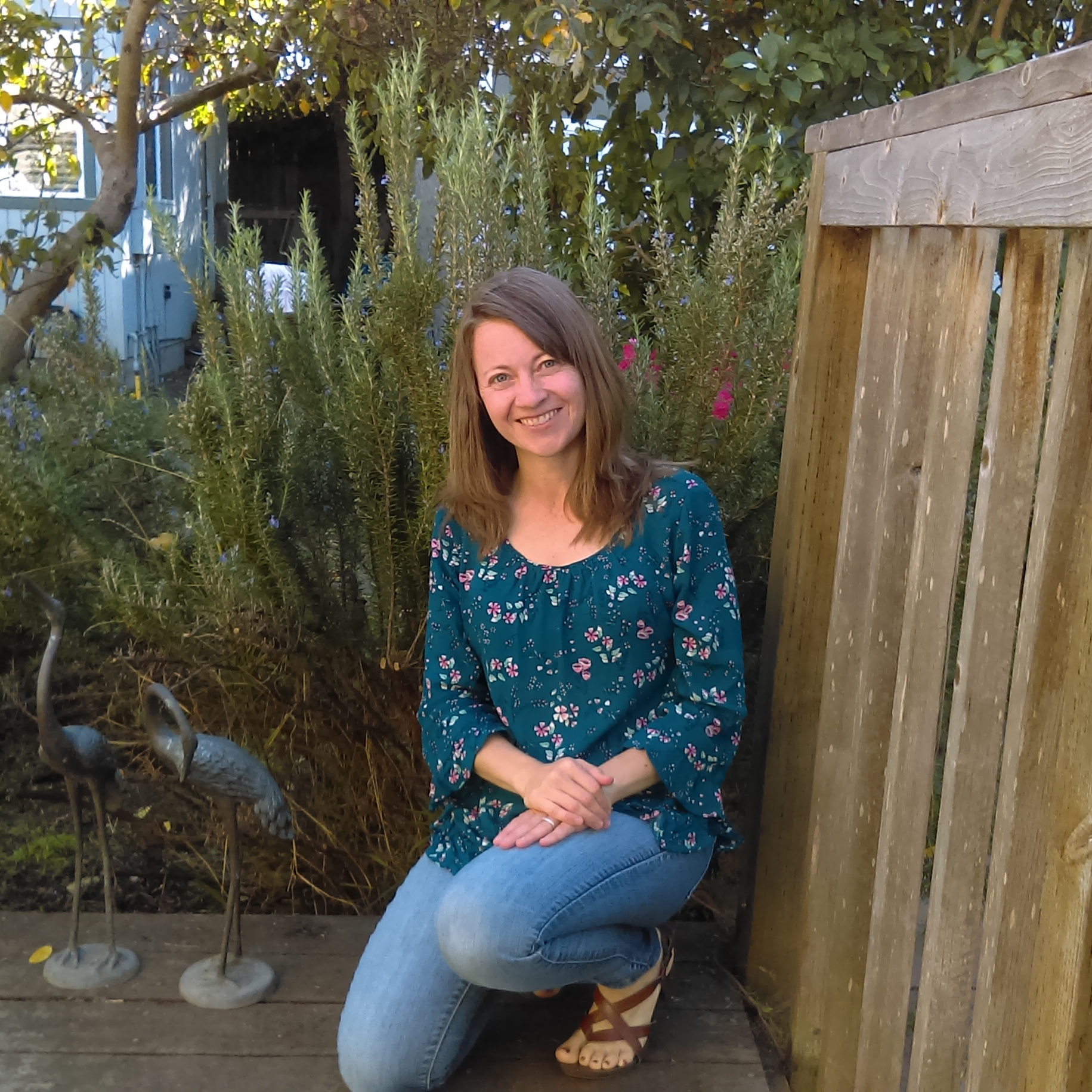 Herbs have been a portal for Amanda, a gateway to healing and transforming outdated views to ones that better suit her life's path. Learning and being around plants and flowers put her in the timeless state she remembers as a 4-year old playing outside, smelling the grass, and feeling the gentle spring breeze—all while experiencing an intense vitality and excitement for life. Amanda holds a Bachelor of Arts in Human Development from California State University Hayward, where she studied factors that contribute to a person's elemental temperament and world view. She has a keen interest in hearing others' stories and understanding how their current perspectives have been shaped by past experiences.
Amanda is a lifelong student of esoteric and spiritual subjects, ranging from astrology to A Course in Miracles. A common thread in her studies is that people are already whole and healed, and one's life journey is a process of remembering this truth. Flower essences are her specialty, as she finds they help unearth subtle, but profound changes that are waiting to be brought forward in a person's life.  She is comfortable holding a space for those going through – or wanting to go through – a transformative part of their journeys. Amanda feels her role as a clinical western herbalist and flower essence practitioner is to offer suggestions and support, whether physical, emotional, and/or spiritual assistance is needed.
You can contact Amanda directly at amanda@berkeleyherbalcenter.org.
–
See a Faculty Clinician
Our faculty clinic provides expert holistic support in the transformation of disease through the use of plant medicine.
Each of our faculty members are certified Western clinical herbal practitioners and have years of one-on-one clinical experience. Our practitioners are committed to creating collaborative goals of optimal health with each client, and move beyond disease symptoms into optimal vitality.
We believe each person has a unique pattern of stress, physiological response and presentation of disease. Using pulse, tongue, and comprehensive constitutional diagnosis, your practitioner will craft an individualized plant medicine formula tailored to your specific needs.
Call (510) 540-8050 or email clinic@berkeleyherbalcenter.org.
If leaving a message, please provide your contact information and a preferred appointment time.
Our clinic sessions are held at the Berkeley Herbal Center, 1250 Addison Street, Suite G.
We look forward to joining you on your journey toward wellness.
Our faculty consultants are available by appointment 7 days a week from 9:00 am to 7:00 pm.
Initial consultation: $185.00
Subsequent visits: $125.00
Tinctures are $12.00 per ounce and $4.00 per ounce of dried herb.
Faculty Clinicians
–
Tina Simeon
–
As a Mexican-American, Tina's cultural roots in the use of medicinal plants run deep. she grew up with the smell of Yerba Buena steeping in the kitchen, and other medicinal plants in the garden like comfrey, corn silk, and horsetail (cola de caballo). Tina was born and raised in Oakland, California, and recognized a need for social support in the Latino Community. She worked for many years as a bilingual social worker and clinic administrator at a community health center in the Fruitvale district of Oakland. After retiring in 2010 she returned to her herbal roots and began studying herbal medicine in earnest.
Francisca Santibanez
–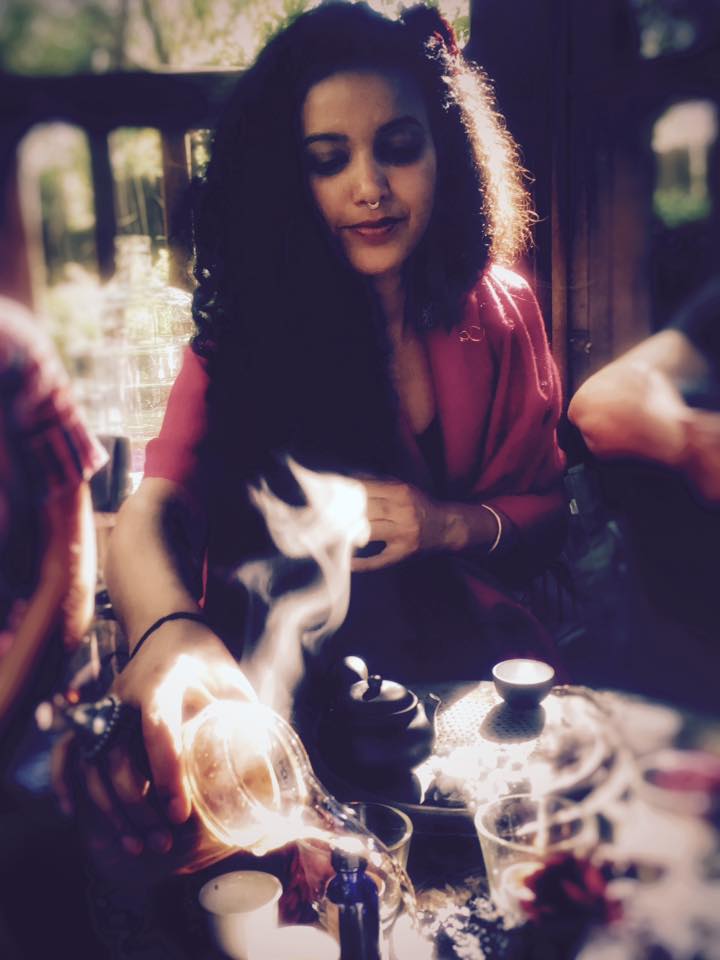 Francisca is an herbalist, visual artist, and educator. In addition to her training in Western Clinical Herbalism, she has spent more than a decade integrating cross-cultural healing modalities that include Amazonian Vegetalista practice, Ayurveda, Tantra, and Holistic Nutrition, among others.
Raised in Brazil and Chile, Francisca has been deeply connected with medicinal plant practices since early childhood, participating in a long family tradition of Chilean folk kitchen medicine, passed down through the inspirations of her mother and grandmother.
Francisca is currently a lecturer on a wide variety of plant-based wisdom and healing programs at the Berkeley Herbal Center, where she also did her training. Her artistic endeavors, including photography, mixed media, and jewelry making, reinforce her direct work with the plants, invoking the cosmology that we are all an integral expression of the earth and her creative intelligence.
For more information on Francisca, you can visit plantspiritessencials.com.
Questions about our Herbal Clinic? Send us an email at clinic@berkeleyherbalcenter.org.
Though we don't turn anyone away for lack of funds, the clinic is expensive to run. The center is not funded by governmental grants so we depend on the generosity of our community to keep the clinic in existence.
Donations to the herbal clinic go entirely to keeping the facility up and running. Any donations beyond our minimum fee are always welcome and go a long way in keeping these services available to the community.
Please consider making a contribution.
Considering a Donation?
–
Berkeley Herbal Center is a 501(c)(3) organization, so all donations are tax deductible. Tax ID #14-1975183
If you would like to donate by check or cash, please send an envelope addressed to:
Berkeley Herbal Center
1250 Addison St., #G
Berkeley, CA 94702