The Berkeley Herbal Clinic
In order to avoid any potential health risks to our clients and community, the Berkeley Herbal Clinic will be holding virtual or phone appointments only.
We are also offering free local delivery of your herbal formulas. 
Contact our clinicians at clinic@berkeleyherbalcenter.org for more information, and to schedule your appointment.
Berkeley Herbal Center has been operating our non-profit student clinic and offering low-cost services to the community for over 10 years.
Our mission is to spread capable herbalists around the world, so in addition to our Herbal Certification Programs, we offer continuing education to our graduates through our student clinic.
You can choose an appointment with our hand-picked first and second year clinicians, along with the faculty members of our school. Regardless of your practitioner, know that our practice is grounded in Western Clinical Herbalism and our herbal consultations take an in-depth view of lifestyle, diet, mental patterns, and the daily activity that can impact systemic patterns of dysfunction. We use herbal medicine for physical, emotional, and spiritual healing.
Because our clinic is run by students, we focus on keeping costs low for you—no one is turned away for lack of funds. However, we do ask that if you can, please make a donation so we can continue to provide these services to our community.
We are also able offer services in Spanish, just let us know when you make your appointment.
For information on how to make an appointment with first year, second year, and faculty clinicians, click the tabs below.
About Our First Year Herbal Clinic
Our First Year Clinicians are students that have received both of the herbal certifications from our long term program and have been invited by the Berkeley Herbal Center Faculty to continue their education by working directly with community members under supervision of a senior staff member.
Interns work closely with clients for several sessions to attain maximum results in your health and wellbeing.
Call (510) 540-8050 or email us at clinic@berkeleyherbalcenter.org
If you're leaving a voice message, be sure to give your contact information and a preferred appointment time. Sessions are held in Suite G.
IMPORTANT NOTE: As a small non-profit, we have limited availability to answer the clinic phone. We are in the clinic on Mondays and can return calls then. If you'd like to leave a message on any other day, know that it will take time to return your call. However, the clinic email address is frequently monitored and may be the best option on any other day of the week. Thank you for your understanding and patience. 
Mondays, 10:00 am–6:00 pm
First Saturday of the month, 10:00 am–6:00 pm.
Initial 1.5 to 2-hour visit: $45.00*
Subsequent 1-hour visit: $30.00
Clients will be paired with one or two students for each visit. The initial visit is 1.5 to 2 hours. Subsequent visits will take approximately 50 minutes to an hour.
Clients are expected to pay for the appointment and any herbal remedies at the time of their visit. Clients should budget between $30–$60 per visit.
*Potential clients may speak to management to receive a discount based on special financial circumstances. No person turned away for lack of funds.
Our First Year Clinicians
–
Rachael Castle
–
Rachael began working with medicinal plants during her many years of working on and managing organic and biodynamic farms and ranches. During that time she began cultivating relationships with plants in many contexts. These experiences have given her a deep understanding of the connection between plants, people, and their potential for profound healing. Further, the lifestyle facilitated by living outside, off grid and farming in reciprocity with the land and its inhabitants inherently enables a broader understanding of health, plants, ecosystems, and the natural world.
Through working intimately with plants and her many amazing mentors who have so generously shared their knowledge, she became increasingly more interested in herbalism; particularly, clinical western herbalism. Rachael furthered her formal herbal education at the Berkeley Herbal Center through the Foundations and Therapeutics certification programs. She feels that herbalism helps to bridge a gap in the healthcare paradigm as it encompasses a multitude of tools and modalities of healing to both deepen and personalize one's experience on their healing journey. Further, her philosophy is that clinical herbalism both empowers us and helps guide the body, mind and spirit's inherent desire to find and maintain health, vitality and homeostasis.
Her journey through pregnancy, birthing at home, and postpartum inspired Rachael's passion for supporting women through pregnancy and postpartum, as well as women's health generally. She is also interested in working to offer support pertaining to anxiety, depression, issues with the cardiovascular system and the musculoskeletal system. To reference work Rachael has done around postpartum depression please reference her paper,  A Holistic and Complementary Approach to Postpartum Depression. Rachael completed her undergraduate studies in Agriculture and Agroecology. Additionally, she also has a PDC (Permaculture Degree Certification). Rachael continues to devote much of her time identifying and working with plants in the backcountry and is an avid outdoor enthusiast.
Samantha Graf
–
Sami is a dew drinking, sun sipping, floromancer who believes in tending to the wild, the dark and the liminal spaces as a way to weave ourselves back into wholeness and vitality. Her work revolves around the re-wilding of the soul to connect people back into the flowing, flowering state of dynamic being that is our birthright.
Her modalities include Western Clinical Herbalism, Folk medicine, Medical Astrology, Dreamwork, Alchemy, Artistic approaches, Plant Spirit Medicine and Shamanic honeybee practices.
Sami has a degree in Fine Arts from California College of the Arts as well as Foundations and Therapeutics training in Western Clinical Herbalism from Berkley Herbal Center. She studied Medical Astrology with the School of Evolutionary Herbalism, and Path of Pollen teachings under Ariella Daly. Alongside her clinical work, Sami offers herbal medicine and magic through her business Cinder Botanica.
Madeline Hearst
–
As soon as Madeline became aware of the healing potential of herbs, as well as the beauty of the human to plant connection, her life slowly began to blossom, and she started the journey on her own path of healing and self-discovery. While Madeline considers herself forever a student of nature and is continuously learning from the plants, she wants to give back to her community and support others through their own healing journeys, so they too may find healing, balance, and vitality on all levels. Madeline feels that we all carry an innate capacity within ourselves to heal and grow, and the plants can be great allies to guide us through this process. 
In addition to her herbal medicine path, Madeline is also a student at the Indie Birth Midwifery School, and is passionate about empowered, physiological, undisturbed birth. As she gains further knowledge and experience over the coming years, Madeline plans to teach educational community classes, offer guidance & support to families, and hold space for women throughout their pregnancy, birth, and postpartum times.
Madeline resonates with cultivating an awareness of the cyclical patterns of nature, and aligning oneself closer to the rhythms and seasons of the year, the elements, planets, and the cosmos. Madeline enjoys spending time furthering her experiential studies of astrology, tarot, and spagyrics as ways of better understanding the patterns woven within oneself and throughout nature. 
Kalpana Jacob
–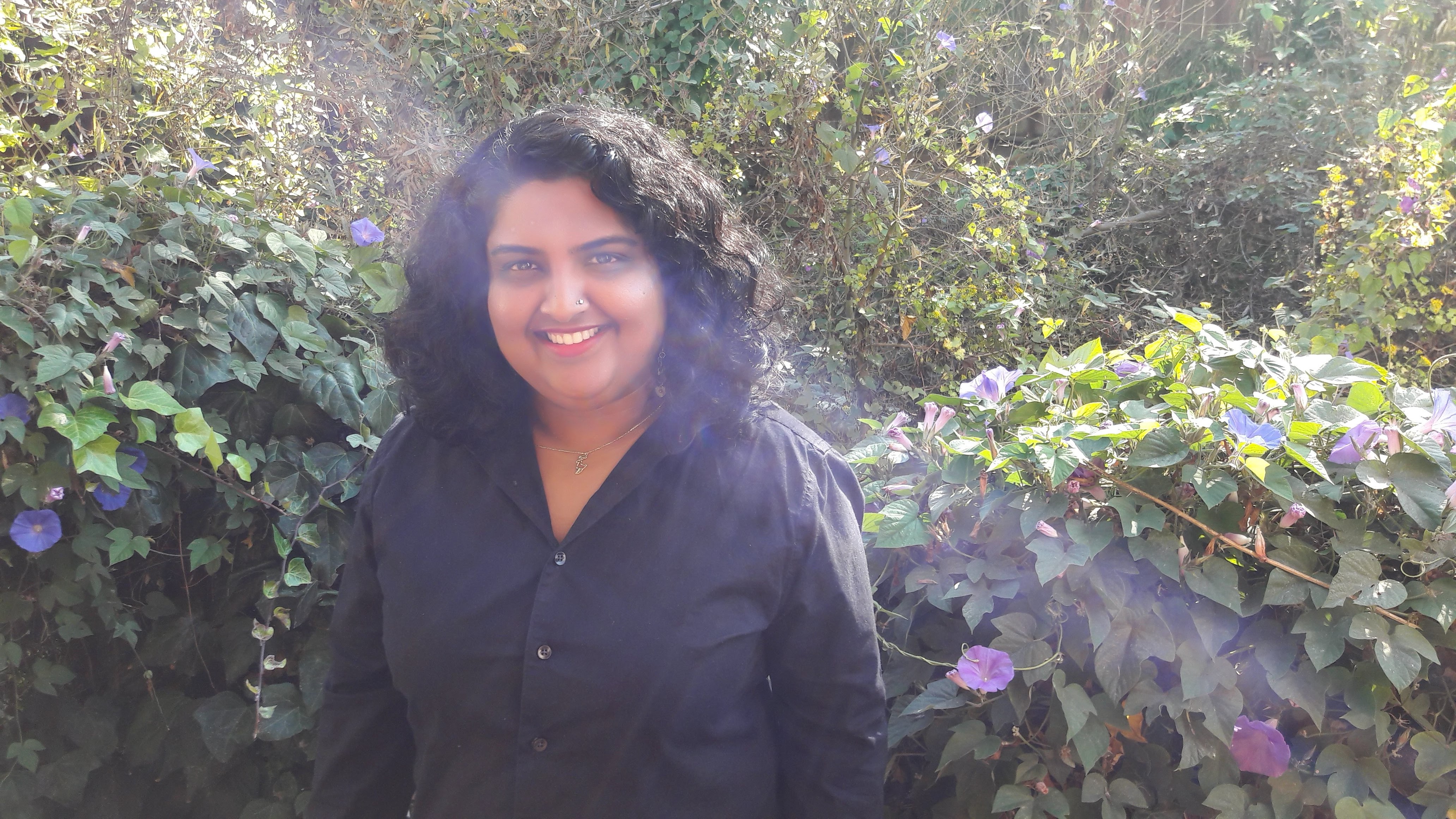 Through much of her childhood, Kalpana spent many winter and summer breaks abroad in India. There she witnessed her Ammachies tend their gardens – carefully picking leaves of tulsi and neem or rooting for turmeric and ginger then magically brewing elixirs and pastes in the kitchen for varied health occasions. With her time with them, Kalpana learned to incorporate these practices as a part of her lifestyle and honor the herbs of her ancestors. Entering adulthood, she realized she wanted to share her enthusiasm and knowledge of plants with her community, build upon what she already knew, but most importantly give people the tools to take control of their health. Through attending events, reading plant medicine books, and meeting a variety of herbalists and alchemists she found Berkeley Herbal Center in  2017.
Through her time at Berkeley Herbal Center, Kalpana completed both the Foundations and Therapeutics program – learning about plants, formulation, and the magic of synergy. To further blossom her magical eye, she took classes with Francisca Santibanez and Liz Migliorelli, each sharing their cosmic knowledge and how it can be woven in plant medicine formulation.
Kalpana's predominant focuses are stress/anxiety management, our relationship with food, women's health, and the cardiovascular and integumentary system. She is currently cultivating her practice on tarot, medical astrology, and the spiritual/ancestral realm. With her "glass is always half full" mentality, she believes it is everyone's right to harness the magic of herbal practice. 
Claire Langley
–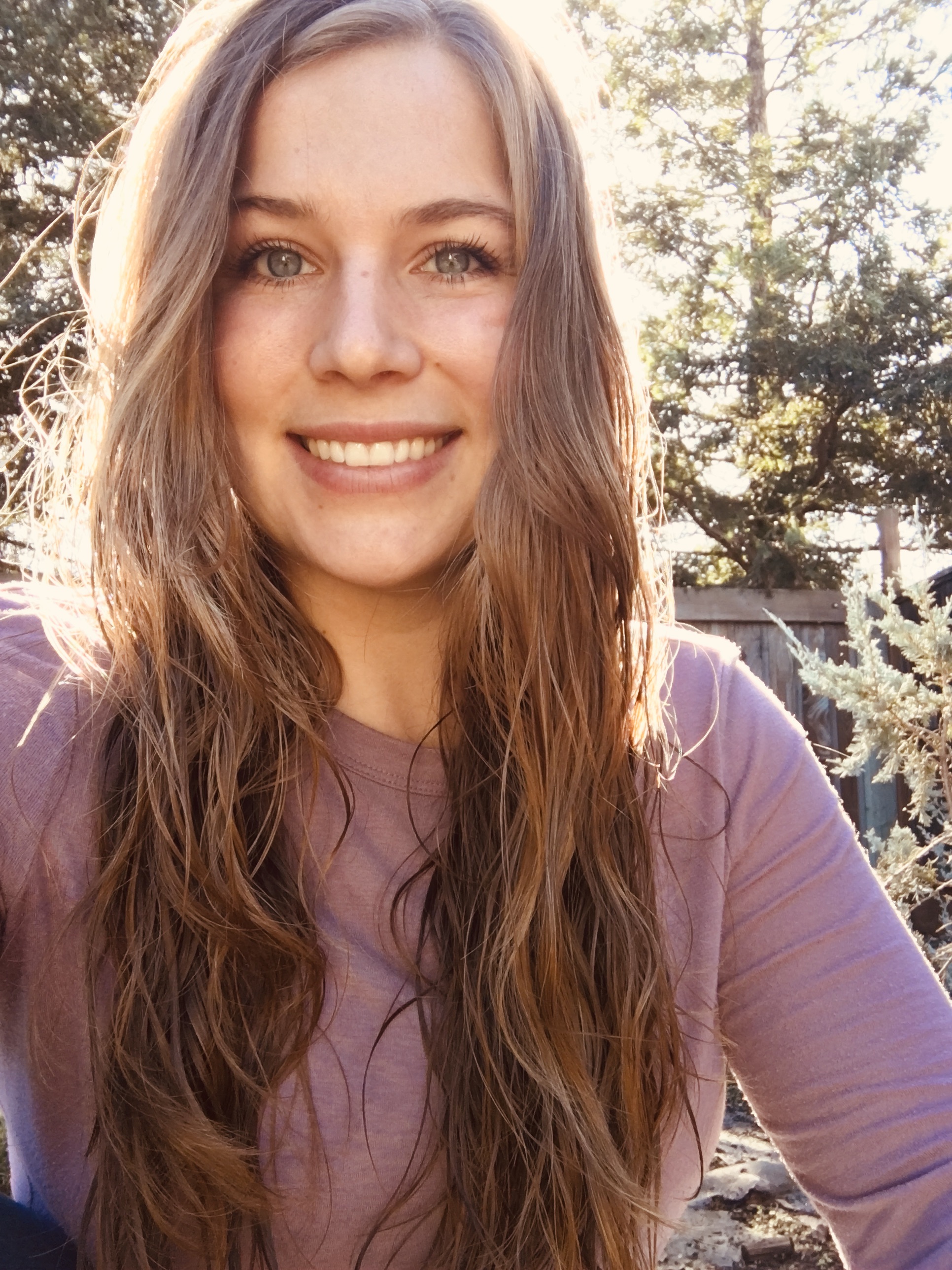 Claire's interest in herbs began at a young age while caring for her family's pets. From there her interest was forever sparked and she began using herbs on herself and family members. Having access to family properties in northern California, she has spent a lot of time in the deep woods learning the medicine of the peaceful forest and what it offers. She is currently enrolled in the National Holistic Institute of Massage Therapy and finds all healing arts to be fascinating and powerful. Being a mother, she understands and offers support through pregnancy and postpartum, along with having experience with children's health. In a world full of so many toxins, Claire began using herbs, nutrition and other treatments for heavy metal detox for children and adults and finds heavy metal detox to be of significant importance for optimal health.
She has had great success and experience combating stress and anxiety, depression, fatigue, brain fog, psoriasis, eczema, respiratory conditions, herpes, senior support and type 2 diabetes, all by using herbs, self-care techniques, diet modification, and lifestyle alterations. Other areas of interest are helping people through addiction, blood pressure regulation, heart health, emotional support, ADD/ADHD, trans-gender health, arthritis, digestion, neurological complications, and general health. Her goal working in Clinical Herbalism is to offer support to the community while gaining enough one on one experience and herbal knowledge to eventually teach and pass down what she has learned to future generations, along with opening her own practice and combining healing massage and herbal consultation. Claire believes our bodies are magical, created to thrive and know what to do to become balanced when given the proper support and guidance.
About Our Second Year Herbal Clinic
Our second year clinicians are clinical herbalists who have received both extensive training in our certification program and one year of clinical experience at the Berkeley Herbal Center. They operate primarily independently but are still supervised by the Berkeley Herbal Center Faculty.
Call (510) 540-8050 or email us at clinic@berkeleyherbalcenter.org
If leaving a voice message, be sure to give your contact information and a preferred appointment time. Please specify that you would like have an appointment with a 2nd-year student. Sessions are held in Suite G.
IMPORTANT NOTE: As a small non-profit, we have limited availability to answer the clinic phone. We are in the clinic on Mondays and can return calls then. If you'd like to leave a message on any other day, know that it will take time to return your call. However, the clinic email address is frequently monitored and may be the best option on any other day of the week. Thank you for your understanding and patience. 
Initial 2-hour consultation: $60.00–$80.00.
Subsequent visits: $50.00–$60.00 sliding scale.
Tinctures are $12.00 per ounce and dried herb teas are $4.00 per ounce.
Our Second Year Clinicians


–
Veronica Ricksen
–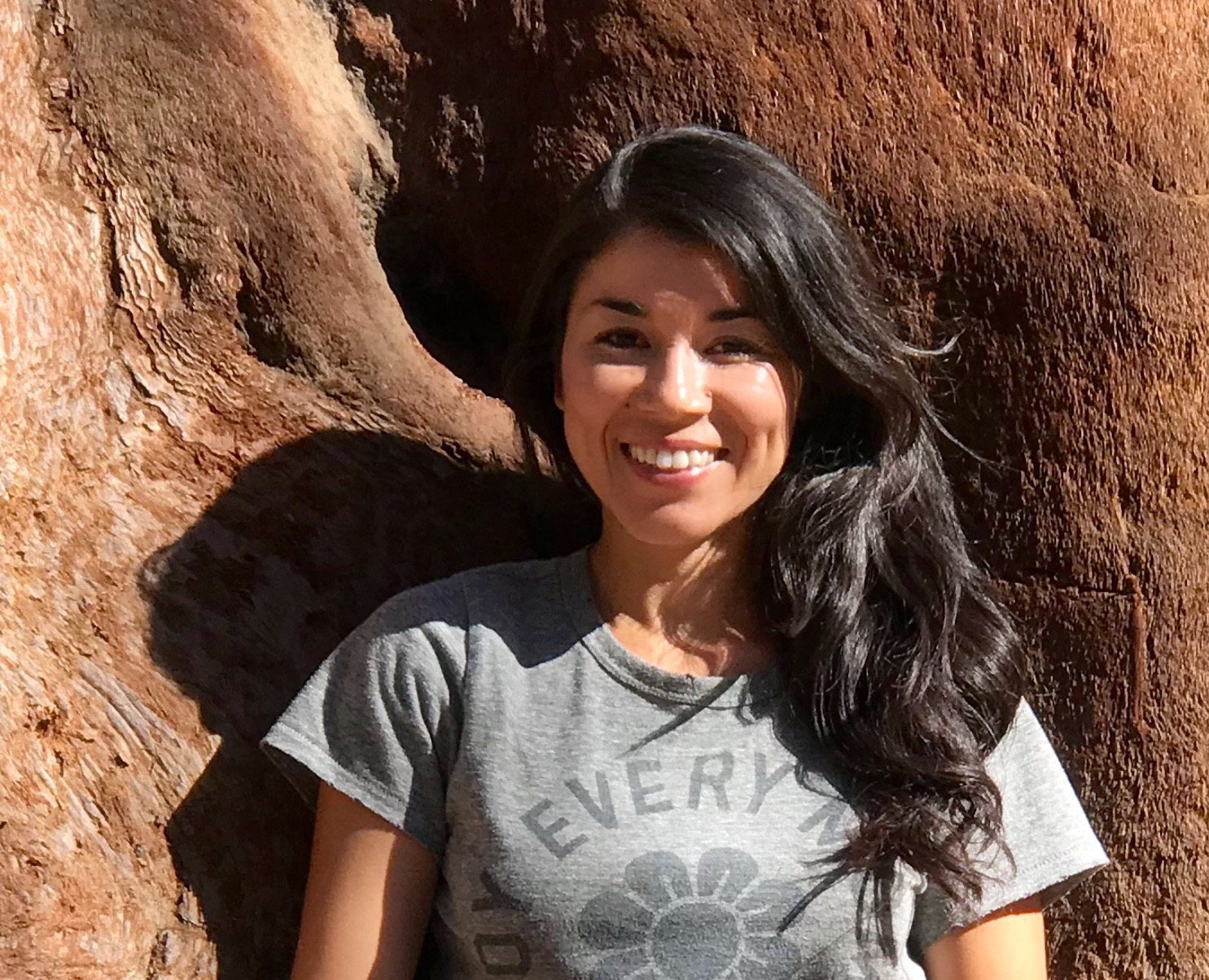 From seeing Paraguayans drink medicinal teas every day during her time as a Peace Corps volunteer, to witnessing her mom recover from breast cancer with a holistic approach, Veronica became captivated by the healing properties of plants and lifestyle changes. Veronica is now a second year clinician and educator, and in her fourth year of study under the guidance of Pam Fischer, RH (AHG), the founder of the Berkeley Herbal Center and Community Clinic.
Veronica is excited and honored to support you on your health journey. Her special interests lie in helping others resolve skin issues, menstrual ailments and other female reproductive concerns (fertility awareness, chronic infections, postpartum care, insecurities, trauma) and to share about methods of hormone-free birth control. She is passionate about education, body literacy, bodily sovereignty, and informed consent.
You can contact Veronica directly at veronica@berkeleyherbalcenter.org. She is an intermediate Spanish speaker.
Camille-Lillian Williams-Dunn
–
Camille-Lillian is a California native with a deep love for people, and the Golden State. Her career background is in hospitality, where she's had the opportunity to interact with people from all over the world and from all walks of life. Her experience in restaurants, hotels, and theme parks has deepened her desire to connect with the community on a level that is uncommon in the world today. Herbalism has given her a pathway to those deeper connections. She believes in the motto "All for one and one for all" which serves as her personal reminder to be present for those in need while allowing space for herself to be supported by others as well.
Throughout her herbal training, she has welcomed a growing sense of responsibility to close the gaps between individuals and their own health by encouraging healing on all levels of the human experience. As an herbal practitioner, she wishes to empower people with the knowledge and tools to live their best lives. She is especially interested in bringing herbal wellness to those who feel that their health needs are not being adequately served in their communities.
She is delighted to be of service and to help you along your path to wellness, wherever you may be on that journey.
"There is no hurry, we shall get there someday." — A.A. Milne, The House at Pooh Corner.
You can contact Camille-Lillian directly at camille@berkeleyherbalcenter.org.
Ashley Campos
–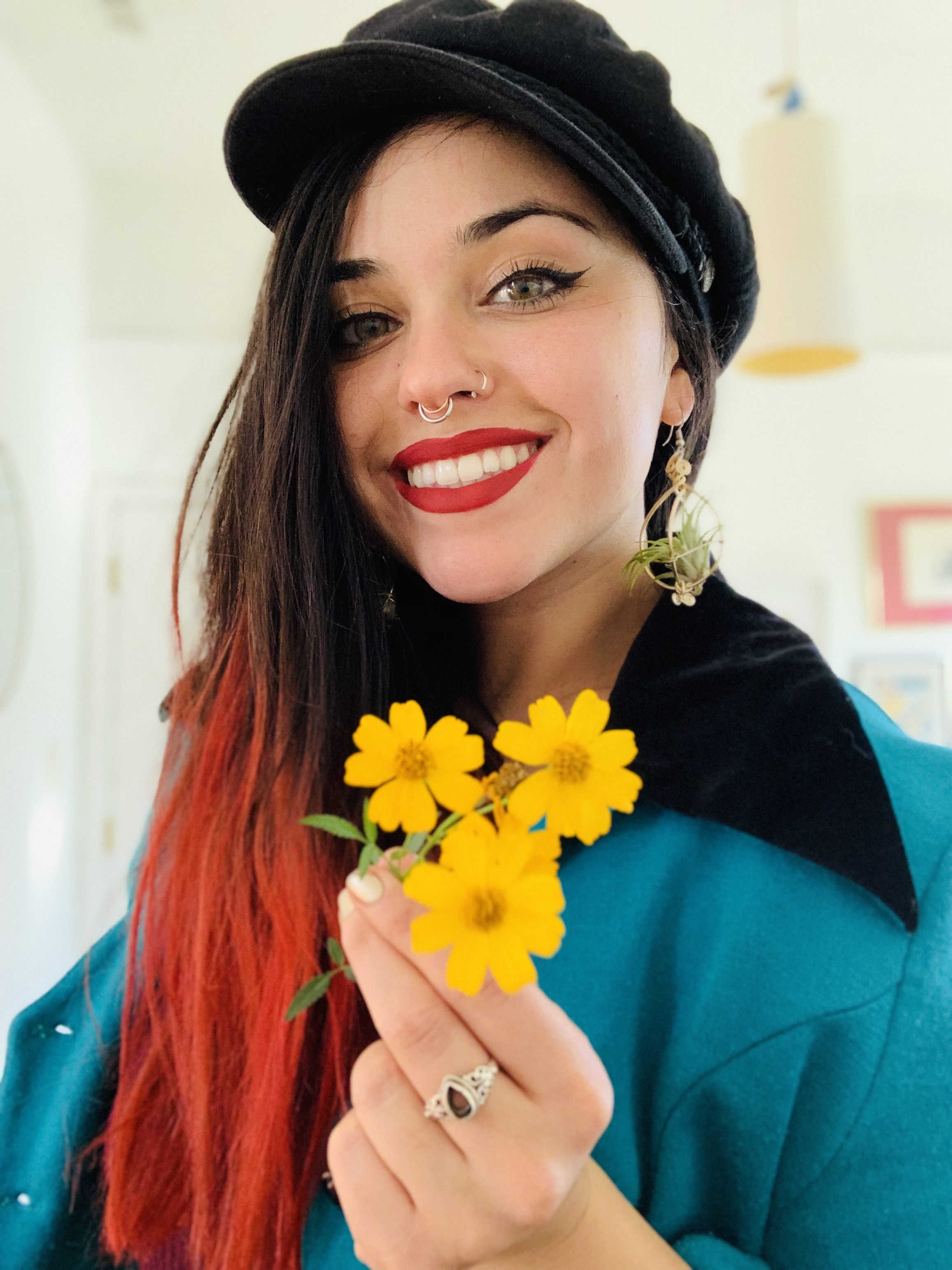 "I fell in love with the vibrancy and greenery of the Bay Area when I moved from Southern California to pursue my studies in rhetoric and philosophy at the University of California, Berkeley. I began sprouting interest for plants at a very young age, gardening and camping with my father when he proclaimed that I "had a green thumb." In my late adolescent and early adult years, faced with the intense stress of college and poor dietary and health choices, I found myself very far away from the simple and joyful days of gardening with my father.
Faced with a personal healing crisis, and many family members failing health, I desperately sought answers and solutions. In a magical twist of fate my roommate had been attending the student clinic at the Berkeley Herbal Center and recommended I get an appointment. Amazed at how effective my treatment was, a spark of passion ignited in my heart, and thus began my journey in the pursuit of becoming a clinical herbalist.
The rest of the journey has been a beautiful whirlwind of education, connecting with myself, and deep soul level transformation. I am humbled to have been shown this path and to get to meet, exchange, and heal with so many amazing plants and people."
Ashley Campos is a certified clinical western herbalist and holistic health practitioner re-wilding, healing, and connecting herself with land and people through the magnificent lens of herbs. Pulling from her most difficult and triumphant life experiences, Ashley provides holistic, gentle, and comprehensive care for her clients. Ashley treats both acute and chronic focusing on diet & lifestyle as well as spiritual & emotional wellness. Some of her specific interests include blood sugar regulation, PCOS, GI wellness, and anxiety & depression. She also teaches classes on Western herbalism, medicine, making, and the magic & folklore of plants.
You can contact Ashley directly at ashley@berkeleyherbalcenter.org.
Laura Sarapochillo
–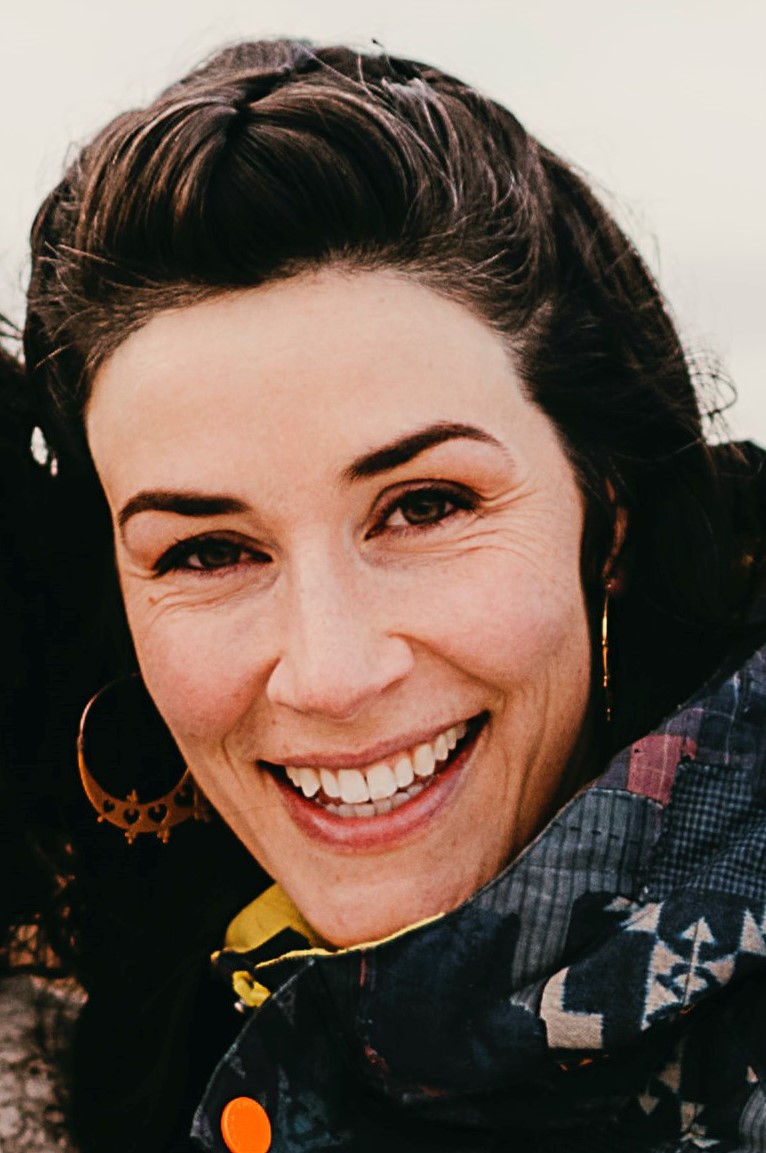 Laura's lifelong journey with medicinal herbs and holistic healing systems began over a decade ago. Her work with clients focuses on unraveling personal fate and opening to multiple levels of freedom – physically, emotionally and psycho-spiritually.
Laura weaves together individual treatment strategies from her Western Herbalism, Traditional Tibetan Medicine, Visceral Manipulation and Neoclassical Pulse Assessment training. Treatment sessions include verbal health intakes accompanied by palpation of pulse, appropriate external therapies that may include moxibustion or visceral manipulation, and specially formulated herbal tinctures and teas – aiming to provide the body and psyche with the energy needed to rebalance, heal and blossom.
Blessed with two young daughters and a loving husband, Laura's current hobbies include rediscovering the world and its many little wonders, cooking, laundry and changing nappies. Her hibernating interests are growing herbs, travelling, reading novels, self-defense & firearms training, quiet walks and dream yoga.
You can contact Laura directly at laura@berkeleyherbalcenter.org.
See a Faculty Clinician
Our faculty clinic provides expert holistic support in the transformation of disease through the use of plant medicine.
Each of our faculty members are certified Western clinical herbal practitioners and have years of one-on-one clinical experience. Our practitioners are committed to creating collaborative goals of optimal health with each client, and move beyond disease symptoms into optimal vitality.
We believe each person has a unique pattern of stress, physiological response and presentation of disease. Using pulse, tongue, and comprehensive constitutional diagnosis, your practitioner will craft an individualized plant medicine formula tailored to your specific needs.
Call (510) 540-8050 or email clinic@berkeleyherbalcenter.org.
If leaving a message, please provide your contact information and a preferred appointment time.
Our clinic sessions are held at the Berkeley Herbal Center, 1250 Addison Street, Suite G.
We look forward to joining you on your journey toward wellness.
Our faculty consultants are available by appointment 7 days a week from 9:00 am to 7:00 pm.
Initial consultation: $185.00
Subsequent visits: $125.00
Tinctures are $12.00 per ounce and $4.00 per ounce of dried herb.
Faculty Clinicians
–
Tina Simeon
–
As a Mexican-American, Tina's cultural roots in the use of medicinal plants run deep. she grew up with the smell of Yerba Buena steeping in the kitchen, and other medicinal plants in the garden like comfrey, corn silk, and horsetail (cola de caballo). Tina was born and raised in Oakland, California, and recognized a need for social support in the Latino Community. She worked for many years as a bilingual social worker and clinic administrator at a community health center in the Fruitvale district of Oakland. After retiring in 2010 she returned to her herbal roots and began studying herbal medicine in earnest.
Francisca Santibanez
–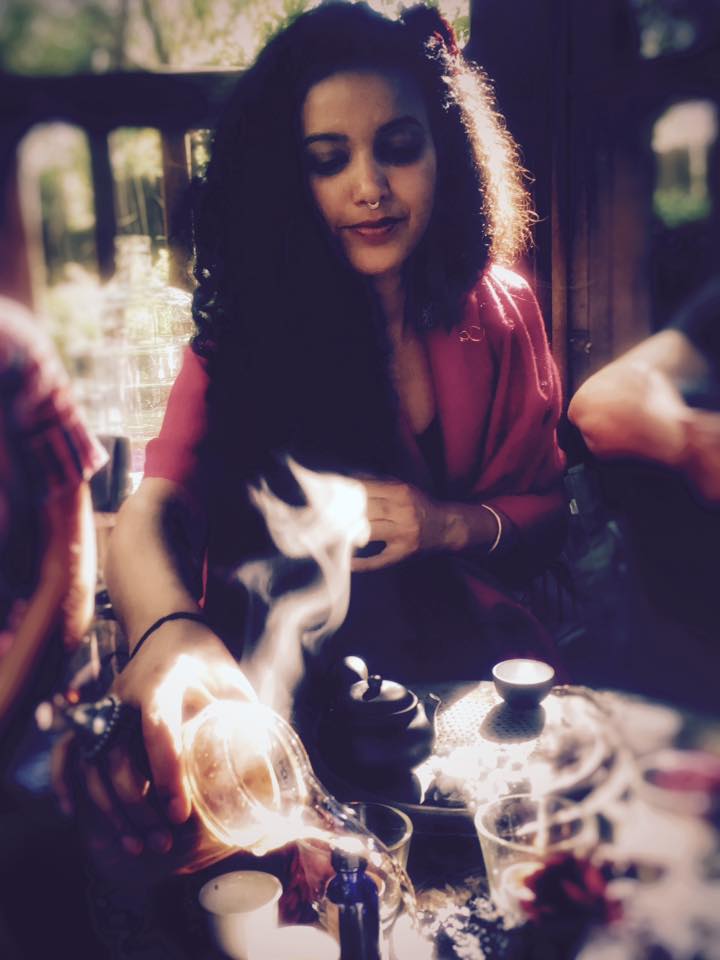 Francisca is an herbalist, visual artist, and educator. In addition to her training in Western Clinical Herbalism, she has spent more than a decade integrating cross-cultural healing modalities that include Amazonian Vegetalista practice, Ayurveda, Tantra, and Holistic Nutrition, among others.
Raised in Brazil and Chile, Francisca has been deeply connected with medicinal plant practices since early childhood, participating in a long family tradition of Chilean folk kitchen medicine, passed down through the inspirations of her mother and grandmother.
Francisca is currently a lecturer on a wide variety of plant-based wisdom and healing programs at the Berkeley Herbal Center, where she also did her training. Her artistic endeavors, including photography, mixed media, and jewelry making, reinforce her direct work with the plants, invoking the cosmology that we are all an integral expression of the earth and her creative intelligence.
For more information on Francisca, you can visit plantspiritessencials.com.
Questions about our Herbal Clinic? Send us an email at clinic@berkeleyherbalcenter.org.
Though we don't turn anyone away for lack of funds, the clinic is expensive to run. The center is not funded by governmental grants so we depend on the generosity of our community to keep the clinic in existence.
Donations to the herbal clinic go entirely to keeping the facility up and running. Any donations beyond our minimum fee are always welcome and go a long way in keeping these services available to the community.
Please consider making a contribution.
Considering a Donation?
–
Berkeley Herbal Center is a 501(c)(3) organization, so all donations are tax deductible. Tax ID #14-1975183
If you would like to donate by check or cash, please send an envelope addressed to:
Berkeley Herbal Center
1250 Addison St., #G
Berkeley, CA 94702