Featured Upcoming Classes and Events
Browse Our 2022 Course Catalog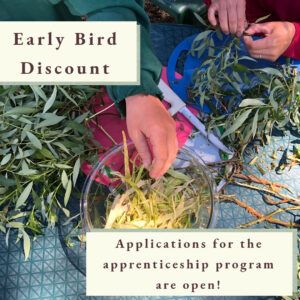 Save $500 on your Tuition if you sign up before
...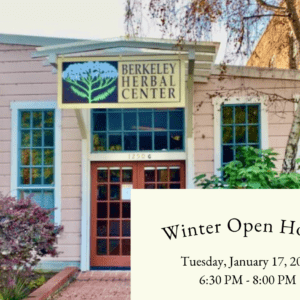 This open house at Berkeley Herbal Center is for anyone
...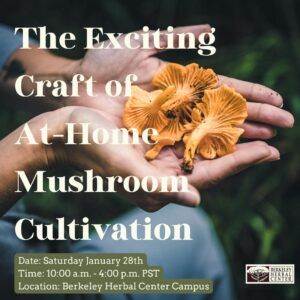 We will spend this day exploring how to cultivate edible
...
No event found!
Help Support Herbal Education!
Berkeley Herbal Center is dedicated to teaching and offering high quality, low cost healing arts to the herbal community.
We have big goals for 2023 and beyond, with your help we can reach them!
Events for December
1st
No Events
Events for December
2nd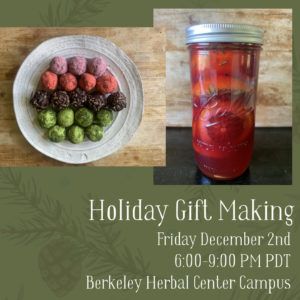 6:00 pm - 9:00 pm
Events for December
3rd
No Events
Events for December
4th
No Events
Events for December
5th
No Events
Events for December
6th
No Events
Events for December
7th
No Events
Events for December
8th
No Events
Events for December
9th
No Events
Events for December
10th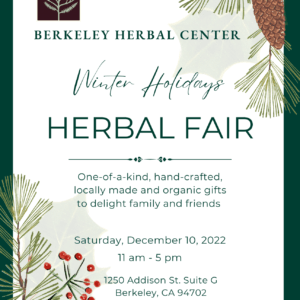 11:00 am - 5:00 pm
Events for December
11th
No Events
Events for December
12th
No Events
Events for December
13th
No Events
Events for December
14th
No Events
Events for December
15th
No Events
Events for December
16th
No Events
Events for December
17th
No Events
Events for December
18th
No Events
Events for December
19th
No Events
Events for December
20th
No Events
Events for December
21st
No Events
Events for December
22nd
No Events
Events for December
23rd
No Events
Events for December
24th
No Events
Events for December
25th
No Events
Events for December
26th
No Events
Events for December
27th
No Events
Events for December
28th
No Events
Events for December
29th
No Events
Events for December
30th
No Events
Events for December
31st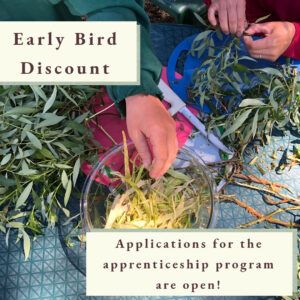 12:00 am - 12:00 am
For any questions about classes contact studentservices@berkeleyherbalcenter.org