Curious to know more about our Alumni?
Read our Alumni blog series and learn all about our student's herbal journeys and where they are now.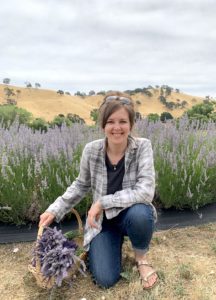 This month's Alumni Spotlight is shining on Anna Marie Beauchemin, a clinical herbalist who went through our program and started her a clinic of her own!
Read More »
Full List of our Clinic Program Alumni
2nd Year Clinical Internship Graduates
1st Year Clinical Internship Graduates
2019
Ashley Campos
Monica Ferris
Carissa Hayes
Keneuoe Ramabele
Luke Zimmerman
2018
Geronima Cortese
Carmen Cortez
Leah Ingram
Molly Wahl
Hannah Pearl Walcott
2017
Cherise Atkinson
Anna Beauchemin
Heidi Lopez
Rylan Sían
Whitney Staeb
Blair Townley
2016
Julie Benefico
Betsy Delgadillo
Rachel Lazansky-Weast
Jared Marchildon
Lisa-Marie Maryott
Katie Ostlund
Leslie Schickel
Marissa Speer
2015
Ella Gluckman
Max Mulitz
Dan Walsh
2014
2013
2012
2011
2010
2009
Tracy Brieger (4th Year)
Daniel Burton
2008
Marion Souyoultzis, deceased. She graced us with her beauty and knowledge.
2007
2005
Tony Abolafia
Deborah Beck
Anne Burkhardt
Amanda Caskey
Loraine Castruita
Cindy Calhoun
Rhonda Coller
Linda Deschambult
Demetra Dilia
Kristin Dilley
Matthew Garrity
Geraldine Golveo
Rhonda Howe
Chris Panero
Helen Piccolo
Bonnie Schlobohm
Yaakov Slettleland
Michelle Speroni
Lori Volberg
Tyger Walsh
Hallie Warner