This article comes from Paz Vizcarra, MSTCM LAc. Herbalist
In many ancient medical traditions, the concept of vital energy that maintains balance is an important part of health.
In traditional Chinese medicine (TCM), this energy is known as Jing. Maintaining the level and flow of Jing is important to keep the skin rejuvenated.
In Ayurvedic Medicine (AM), the concept of Ojas is similar in that it represents the skin's ability to stay in balance, also known as physiological homeostasis.
Jing, Ojas, and the Skin
Disruption of Jing and Ojas can lead to decreased skin health.
Some examples of things that can lead to decreased Jing, reduction of Ojas, and declining health of your skin include overwork, poor diet, excessive alcohol intake, smoking, dryness, harsh chemicals, pollution, stress and aging.
Lack of Jing or Ojas leads to dull skin, fatigue, saggy skin, dark spots, loss of collagen and wrinkle formation.
Nourishing your Jing by taking care of your skin helps to optimizes vitality for longevity.
Bath Herbs for Revitalizing Skin
Rejuvenating baths are a relaxing and fun way to restore Jing and Ojas.
Three herbs that are great for the skin are ginseng, astragalus, and rose.
Red ginseng and Astragalus root helps prevent wrinkles and lifts sagging
Rose buds and petals help to promote the circulation of your energy, which tones skin (and smells really good)
Adding ginseng and astragalus tea to the bath helps to rejuvenate the skin and the roses combine well with ginseng and astragalus roots because
rose buds and petals promote the circulation of energy (qi), thus
helping nutrients penetrate into the skin.
Rose is one of most traditional bath herbs, and there's a reason for it.
Using Rose Petals in a Bath
Rose oil derived from petals is very popular around the world due to its ability to rejuvenate the skin and its captivating aroma. Simply inhaling the pleasant aromas of rose essential oils has a calming effect and roses can improve the skin barrier.
In both TCM and AM, roses are used to enhance skin beauty. Among the most beloved flowers in TCM, roses are known to promote the flow of Qi and rejuvenate the skin. In AM, roses balance pitta and vata imbalances.
You can make your own rejuvenating bath at home.
Skin Revitalizing Bath with Rose
Ingredients
10 grams of ginseng root
10 grams of astragalus root
2 Tablespoons Rose Hydrosol or 5 drops of Rose Essential Oil
1 cup of Rose Bath Salts
1 Tablespoon of coconut oil
Directions
Simmer the ginseng and astragalus roots for 20-30 minutes in 3 cups of water while you are running your warm bath.
Strain and add the decoction to your bath along with the rose sales, the coconut oil, and the rose hydrosol (or essential oil).
Relax and enjoy! Now you are ready to rejuvenate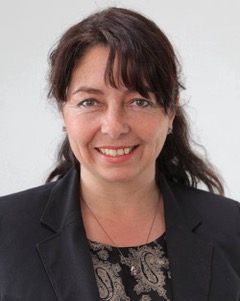 AUTHOR BIO
Paz Vizcarra, MSTCM, L.Ac. Paz has been in practice for 23 years.
Since 2000, she has served as clinic supervisor at American College of Traditional Chinese Medicine at CIIS, where she  provides guidance and mentorship to students in diagnosis, treatment, herbal prescriptions, dietary and lifestyle counseling. She supports students in having confidence & comfort with herbs and patients. 
Find out more about Paz at: berkeley-acupuncture.com