Every month we have the opportunity to touch base with a graduate of one of our certification programs. We call it our alumni series. This month we're got the opportunity to hear from Herbalist Camille-Lillian Dunn!
After searching for something more fulfilling than corporate hospitality, Camille-Lillian joined our Foundations program in 2017. Four years later – two in coursework and two in our clinical internship – she has stepped fully into her life as an herbalist.
Here's Camille-Lillian's story.
How Camille-Lillian Found BHC
I found my way into Berkeley Herbal Center in 2017 as a result of being called away from the path that I was already on. While I was happy, I was looking forward to a future that would fulfill me in ways that I couldn't put into words at the time. After an internet search of a combination of my hobbies, interests, and passions I discovered the world of herbalism.
I had been aware of natural medicine but I had no idea how in depth the study could be. I had so many questions but I knew this was what I was looking for.
The deadline was coming for the next class so a week later I was a student in Foundations. Before I knew it I was medicine making, discovering the plant world, and experiencing wellness in new ways. Time flew by and suddenly I had two years of coursework and two years of clinical internship under my belt.
How did BHC Change Camille-Lillian's Life?
Moving through the herbal program and seeking out spaces that provided additional support and learning opportunities has changed my life. I've taken in an invaluable amount of knowledge about the inner workings of the body and in the process learned about myself both physically, mentally, and spiritually.
Not only have I learned about plants I had never heard of, I've seen many of them in their natural habitats and, most importantly to me, I am able to care for my family in a way that aligns with my view of the world.
I started my herbal journey as a newlywed, working in the corporate hospitality industry. In the beginning I had no idea how my journey would unfold. I have since discovered a love for teaching, started my own business and found ways to work with people and plants almost everyday. I continue this journey as a new mother, eager to share my knowledge and create a legacy of herbalists in my family and community.
How to Connect with Camille-Lillian as an Herbalist
I am currently the sole proprietor of Lillian Herbals where I see clients as individuals and families. I teach community classes and host private events as well as make handcrafted goods seasonally. You can also find me at the Berkeley Herbal Center where I am a faculty clinician and teacher. I am also a moderator for the Black Herbalists United Facebook page.
I can be reached at the following:
Via email at Lillianherbals@gmail.com
On the web at Lillianherbals.com
Follow me on instagram @LillianHerbals
Stay Hydrated with a Summer Elixir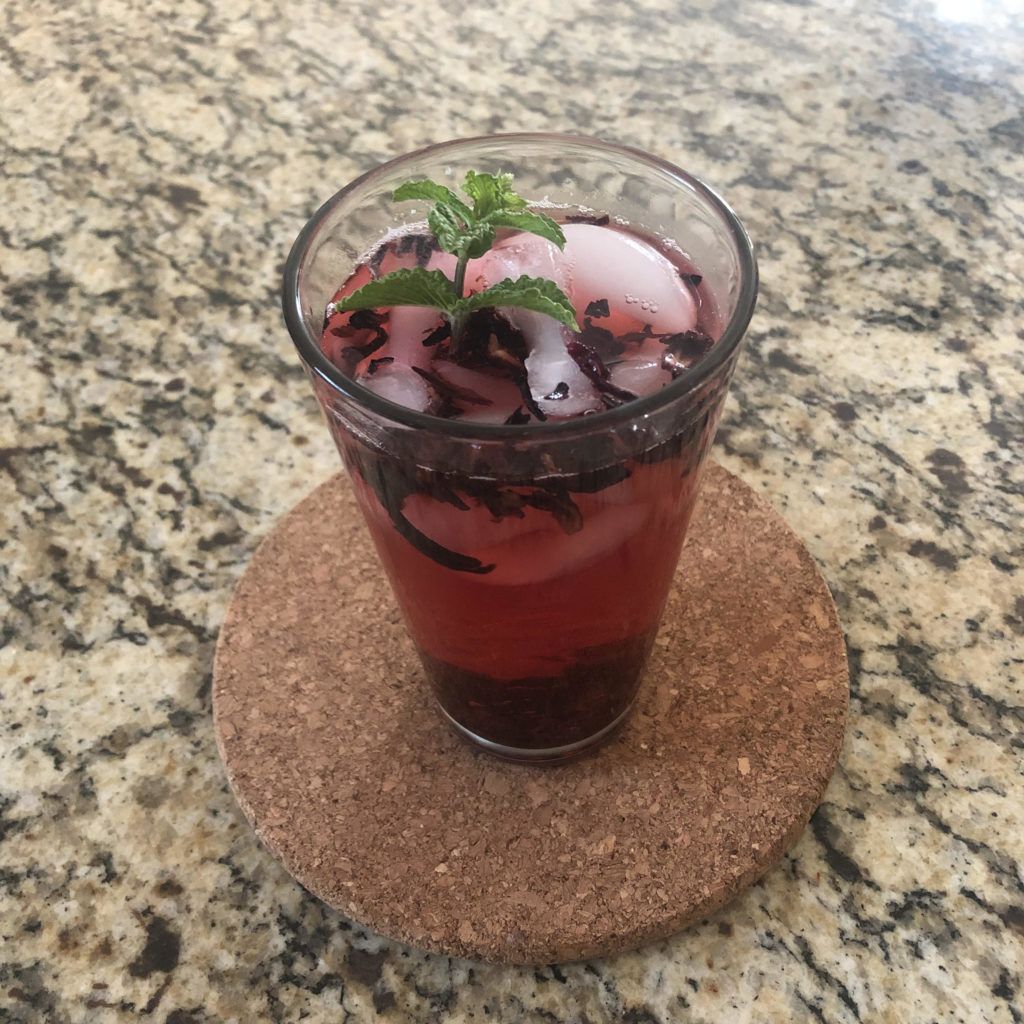 I'll leave you a with a recipe that helps keep me hydrated through these dry summer months in California.
1 cup hibiscus tea
1 cup chamomile tea
1 cup coconut water
½ cup aloe vera juice
½ cup sparkling water
Mix together in a quart sized jar, add ice, sweetener, and mint leaves to your liking