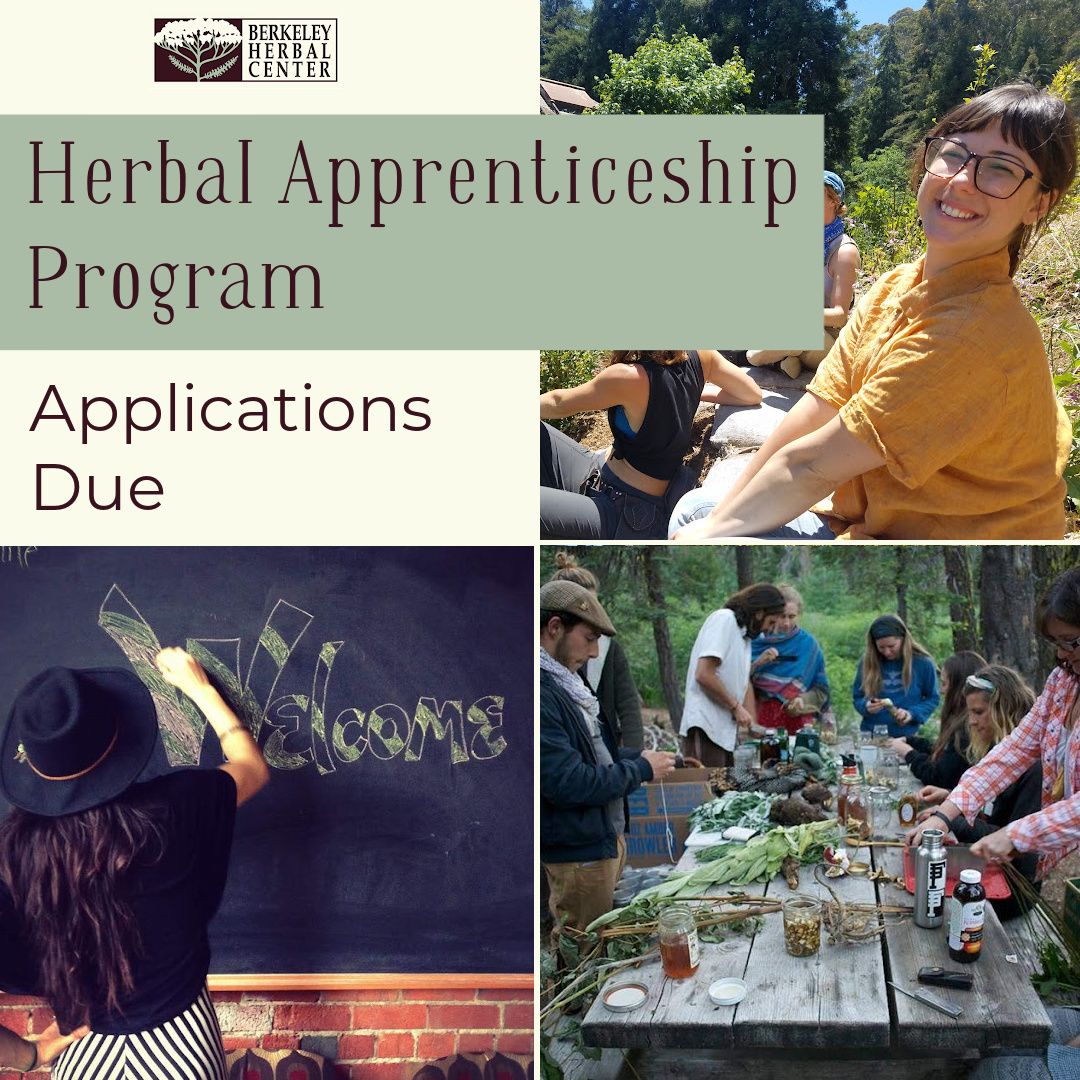 Apprentice Program Application Due Date
Today is the last day to submit your 2022 Herbal Apprentice Program application!
The Berkeley Herbal Center Apprenticeship Program provides a complete training in Western Herbal Medicine, leading to an official BHC herbal certification.
In our 600-hour Herbal Apprenticeship, students receive an intensive education in local plants and their healing properties through theoretical and experiential learning, botanical field study, and medicine making.
This is an intensive program for deeply motivated beginning and intermediate-level students.