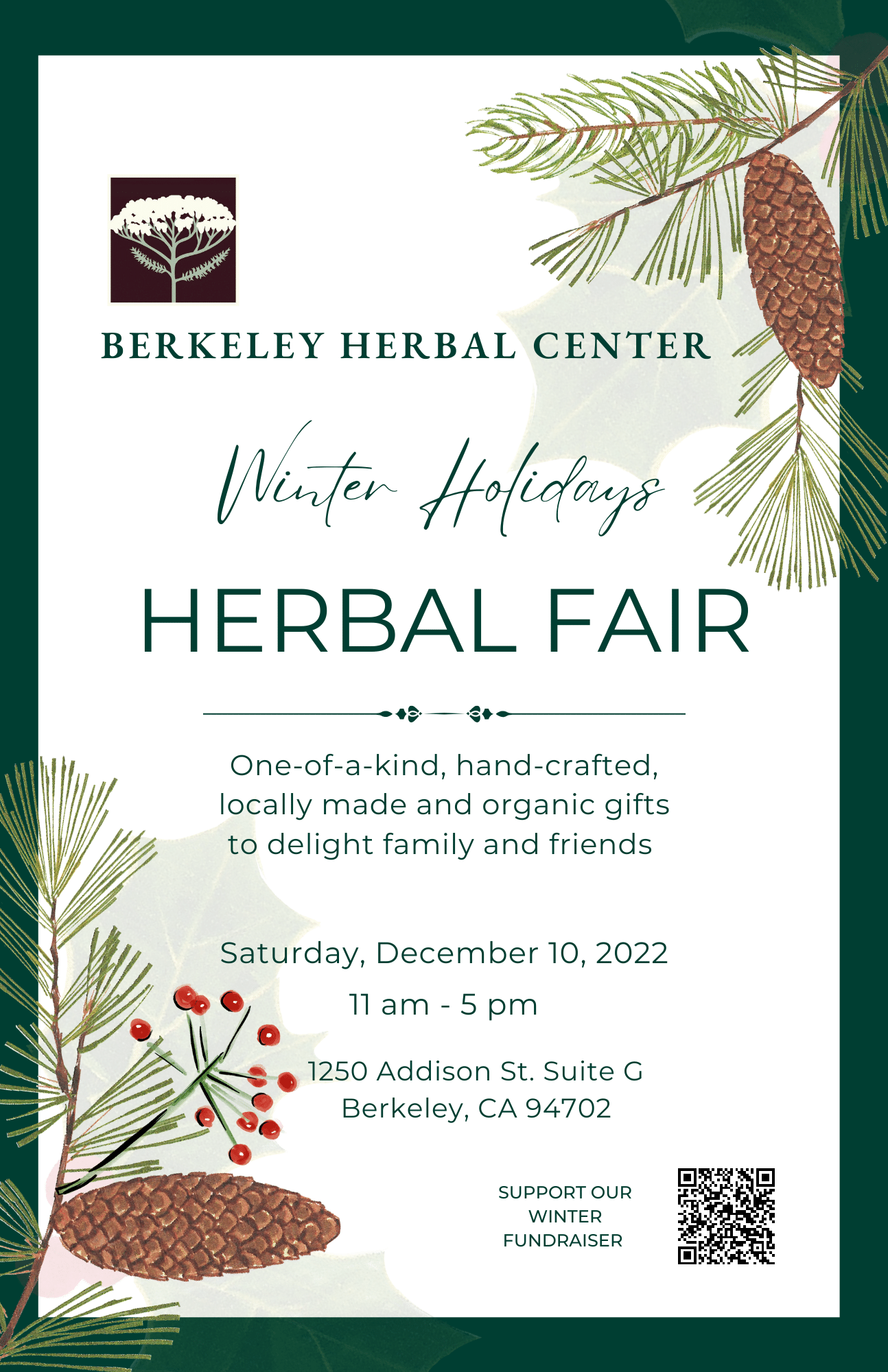 BHC Winter Holidays Herbal Fair
This year, our traditional Holiday Fair is bigger and better than ever, with BHC alums from many years bringing their hand-crafted herbal products, festive food and warm drinks, and the beautiful solstice spirit as we head toward the rebirth of light in this darkest of seasons.
The Holiday Fair offers one-of-a-kind, hand-crafted, locally made and mostly organic gifts to delight family and friends You'll find tinctures, teas, cordials, culinary oils, elixirs, bath and body products, chocolates, syrups, infused honey and more, all made with love by BHC graduates. Something for everyone, no matter what holiday you may be celebrating!
Be sure to mark your calendar for the Berkeley Herbal Center Holiday Fair.
Meet this year's Holiday Herb Fair participants here!
Location: Berkeley Herbal Center, 1250 Addison St. Berkeley CA
Date: December 10, 2022
Time: 11:00 AM – 5 PM
Cost: Free